Bucks County Dumpster Rental Service & Roll Off Containers
Eagle Dumpster Rental takes pride in being the #1 rated dumpster rental service in Bucks County, Pennsylvania. How did we get that reputation? We have always offered competitive rates, friendly employees, and an unfailing commitment to customer service.
As a locally owned and operated Pennsylvania company, Eagle Dumpster Rental has lower overhead than nationwide dumpster rental companies. That means our customers enjoy lower rates on all dumpster rentals – from 30 yard construction dumpsters to 15 yard home renovation dumpsters.
Don't believe us? Request a free, no-obligations quote today online or over the phone. We'll carefully detail all of the costs associated with renting a dumpster – so the only surprise when you get your invoice is the low price!
In addition to offering a selection of dumpsters for rent, Eagle Dumpster Rental also offers full-service trash hauling and junk removal. A team of professionally-dressed junk removal specialists can arrive at your property to clean debris, remove furniture, or tidy up every corner of your property in Bucks County, PA.
Dumpster rentals are available for all types of projects, including commercial, residential, and construction projects. Eagle Dumpster Rental will deliver a dumpster to your location, then pick it up at a later date and time. All waste is taken to a local Bucks County landfill or transfer station, where it's responsibly taken care of.
We serve all corners of Eagle Dumpster Rental from our Bucks County satellite office. That means customers get fast response times whether they're in Levittown, Quakertown, or in a rural location anywhere in between.
Call Eagle Dumpster Rental for a free quote. Or, request a quote online. No matter where you're located in Bucks County, we can deliver a dumpster quickly and at a reasonable rate. Renting a dumpster in Bucks County, PA has never been easier.
Reliable Bucks County Dumpster Rentals That You Can Count On
Eagle Dumpster Rental is the leading company for affordable construction dumpsters, roll-off containers and dumpster rentals in Bucks County PA. If you are in need of dumpster services of any kind, give us a call today and we will be happy to assist you.
Here's a little known fact: Bucks County was home to the movie Signs starring Mel Gibson! As anyone who has seen a film set in person can imagine, that large of a production can generate a good amount of garbage between the sets, food consumed, etc. It's very common for a film studio to rent a large roll-off dumpster in order to manage all of their waste and maintain an environmentally friendly stance while working. That's where we (Eagle Dumpster Rental) come in. We specialize in Bucks County roll away dumpster rentals for all types of projects: commercial, residential, construction, and more. As a flat-rate dumpster rental provider we will give you a quote on what your dumpster will cost you for the amount of time you need it. We won't tack on extra fees for disposal or transportation, and you WON'T be getting an unexpected bill/fee list.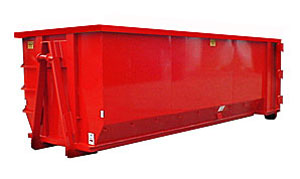 Eagle Dumpster Rental strives to be the leading partner for local Bucks County construction companies as well as residential customers for any kind of project that may require a Bucks County dumpster rental provider. Our spacious 20 yard dumpsters will be more than enough for your project, and with an unmatched level of professional courtesy as well as convenience, we're sure you'll be giving us a call for your haul off dumpster needs the next time you need one in or around Bucks County Pennsylvania.
Bucks County Service Area

If you have any further questions or even need something clarified, please feel free to give us a call. We'll do our absolute best to accommodate you.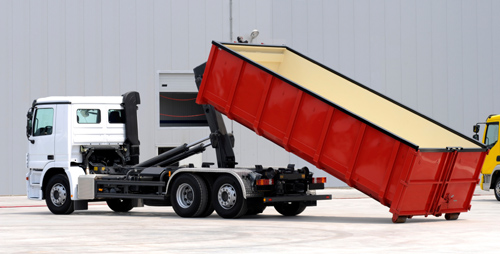 We service several areas throughout Philadelphia County, including:
Bensalem PA Dumpster Rental
Bristol PA Dumpster Rental
Croydon PA Dumpster Rental
Levittown PA Dumpster Rental
Morrisville PA Dumpster Rental
Perkasie PA Dumpster Rental
Yardley PA Dumpster Rental
This article written 9/16/2014. Updated 9/22/14. Copyright 2014 Eagle Dumpster Rental Bucks County.