Newtown PA Dumpster Rental
Eagle Dumpster Rental In Newtown, Pennsylvania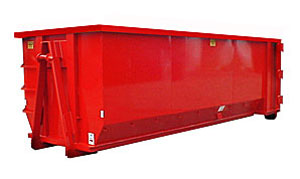 If your roof is leaking, your kitchen is falling apart, and your basement is a disaster, then you know it's time to do some cleaning and renovations.  These projects take a lot of planning and you want to make sure that you don't miss any little detail.  The one big thing that people often don't think about is where their mess is going to go while they are cleaning or renovating.  That is where Eagle Dumpster Rental comes in.  We are one of the best dumpster rental companies in the South Eastern Pennsylvania area as well as Philadelphia and northern Delaware.  We are also proud and excited to serve your hometown of Newton, Pennsylvania.
Many people don't know much about renting a dumpster and think that it will be a daunting or time-consuming task.  We want to make sure that this is one of the easiest things to check off your to-do list and will help you every step of the way.  We pride ourselves on:
Fast and reliable service
Excellent customer support
Affordable flat rates
Our customers are our top priority which is why we will do everything to make your dumpster rental a smooth process.  We will show up when we say we will, pick up when you need it, and never surprise you with hidden fees.  If you're ready for more information, give us a call today!
Eagle Dumpster Rental & Newtown, PA
The former county seat of Bucks county is a tiny town that was founded by William Penn back in 1684.  While there might only be 2,231 citizens, don't let it's small size fool you.  The residents know here are plenty of sites, history, and life in this little borough.  Newton, PA is home to places like the oldest operating movie theater, the Half Moon Inn, Boone Gardens, and the Newtown Turnpike Toll House.  It's also home to numerous colleges as well as the Law School Admission Council.  You can step back in time to visit the historic downtown shops and memorials and even walk in the footsteps of George Washington during the American Revolutionary War.
Here in Newtown, there is a delicate balance of new and old.  While paying tribute to our country's great history, this small town is also trying to grow their beautiful community.  This not only includes restoration and renovations of old buildings and historical sites but welcoming new families into the area.  If you're moving to the 18940 area and need help cleaning up or renovating your new home, then make sure that you call Eagle Dumpster Rental.  We want to help make your new home as welcoming as possible while still preserving the beauty and history of Newtown Township.
FAQ
What will affect the cost of renting a dumpster?
The two biggest things that will affect the price of your dumpster rental will be the type of job that you need it for and city taxes.  Where you live will have a significant impact on the cost of your dumpster because each city will have a different set of fees for disposing of materials as well as permits for having a dumpster on your land.
The other factor that will affect your cost is the amount of debris you need to dispose of.  Heavier materials can sometimes cost more money.  When you call us to discuss renting a dumpster, we will go over all the prices and make sure that there are no surprise charges on your bill.  We offer competitive rates and flat fees to make dumpster rental affordable.
How do I rent a dumpster?
There are four easy steps to take when you are ready to rent a dumpster in Newtown.
Estimate the amount of debris and materials that you need to take care of. This will help us to figure out what size dumpster you will need and the amount of time you will need it.
Call around and get a few quotes on price so that you know you are getting the best deal. Make sure that you ask about any and all additional charges or fees that might be added to your bill.
Once you have chosen a company, call to schedule a delivery date. Be sure to give specific details about where you want the dumpster to be placed on the site.  Try to schedule well in advance of when you need the dumpster so that you can make sure there is one available.
After your dumpster is full, call to have it and the trash picked up and hauled away.
Eagle Dumpster Rental will make sure that renting a dumpster is an easy and smooth process.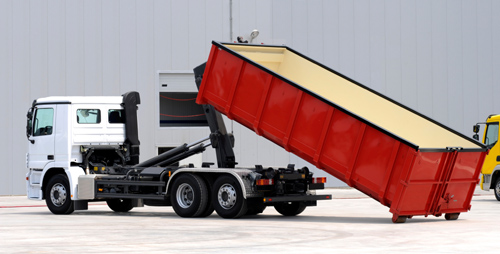 Overall rating of 5 out of 5 based on a total of 13 customer reviews from the following sources.
Google+:
 Rated 5 out of 5 based on 13 customer reviews.
See Also:
Debris Removal Service Churchville PA
Debris Removal Service Richlandtown PA
Debris Removal Service Bristol PA
Debris Removal Service Upper Black Eddy PA
© Copyright 2023. All Right Reserved.