Locations Served For Waste Disposal Containers & Dumpsters
Southeastern Pennsylvania's Eagle Dumpster Rental has long been known for its honest rates and competitive prices. Today, the company's dumpsters can be found at construction sites and home renovation projects all across Southeastern Pennsylvania.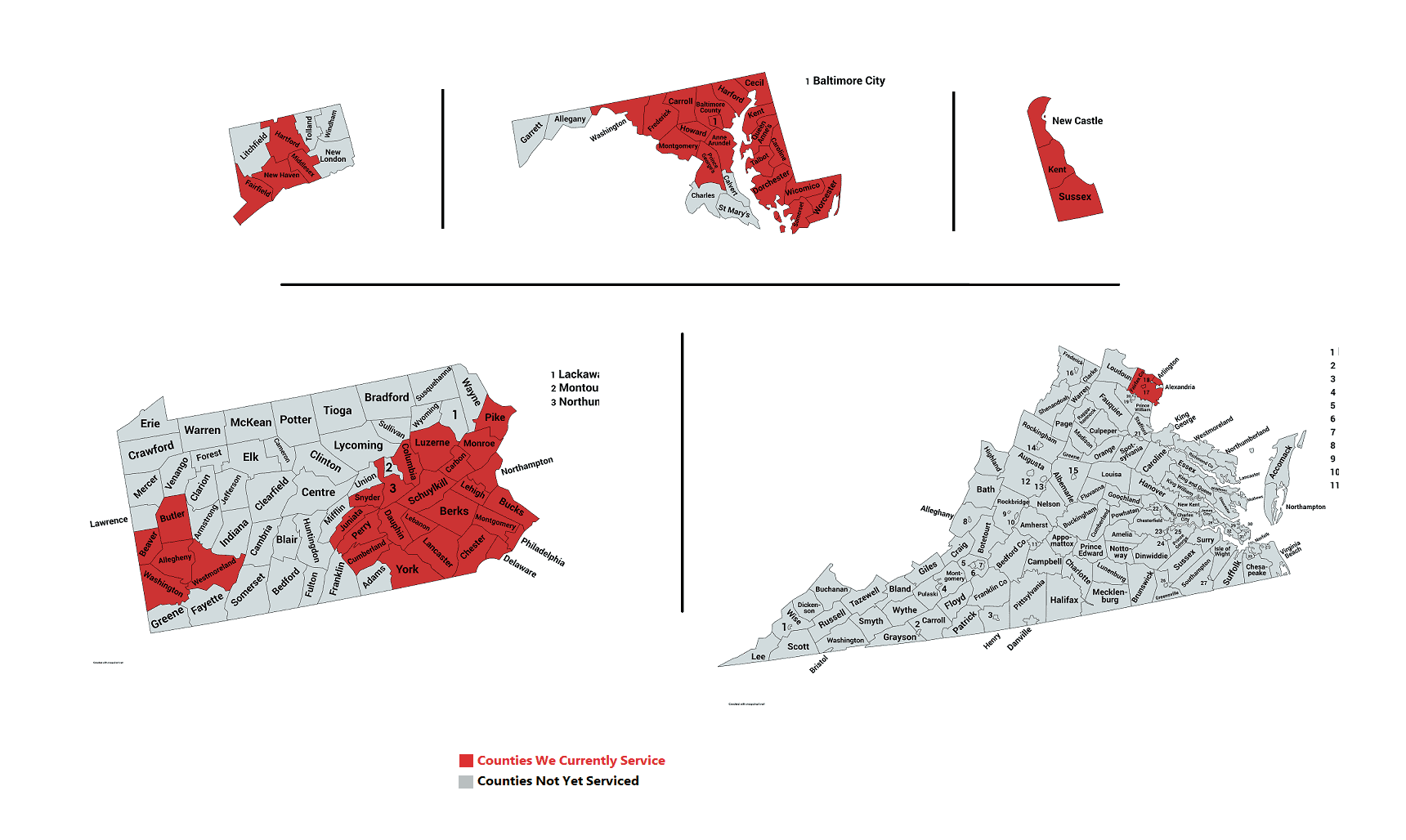 We have also recently expanded to Delaware by opening an office in Wilmington, serving New Castle County. From Philadelphia to Lancaster and New Castle Delaware to Bucks County PA, Eagle Dumpster Rental is carving a name across the region for its world-class dumpster rental service.
Eagle Dumpster Rental proudly provides high quality and affordable Construction dumpster rental and residential dumpster rental services in the following US State:
© Copyright 2023. All Right Reserved.