Morrisville PA Dumpster Rental
The ability to refurbish, reinvent, and renovate your house is one of the great joys of being a homeowner. Eagle Dumpster Rental can give you the help you need in waste management as you put your ideas into action. As one of the best companies to utilize for dumpster rental in Morrisville, Pa., Eagle Dumpster Rental offers flexibility in service, different dumpster sizes so that you can choose the one that is best suited for your project, and punctuality so waste removal doesn't hold up your job-well-done.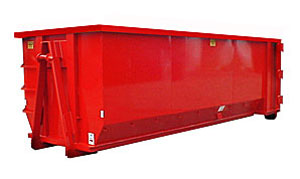 We will deliver the dumpster to your home, collect, and dispose of your junk all within our prearranged timeline that fits your requirements. We are the top name for dumpster rental in the borough of Morrisville, Pa because our service has earned us our reputation for excellence. We not only want you to call us for your next project, but also feel confident referring us to your friends and family.
Great Expectations In A Small Township
Morrisville is a small, quiet little borough to which many people move to escape big city life. Only two square miles large, every inch counts in Morrisville, Pa. Working to keep all of the buildings and historic sites renovated and useable is no small task in a township over 200 years old.
Leasing a dumpster in 19067 can be tricky. The project you're engaged in may be the first of this scope that you've ever attempted or this may be one of many large projects you've undertaken. Before starting your project, taking the time to organize waste removal services in advance will simplify things later. By asking yourself the following questions, you'll know what you need when you call to order a dumpster.
What size dumpster do I need? The extent of the job that you intend will go a long way towards determining the answer. Consider the form and dimensions of the refuse. Will you be disposing of small pieces of paneling from inside your house or are you removing heavy concrete?
How long will it take me to fill up my dumpster? If the job will be a long one, does that mean you need the dumpster for a longer period of time? If you are clearing an area before you repair or build it up, maybe you will only need to rent a dumpster for the beginning of the job. Conversely, maybe you can set aside the debris until the end of your project and rent a dumpster for the end.
Where will I put a dumpster at my work site? All entry points are not created equally, nor will all ground textures be firm enough for a heavy load. Additionally, make sure you aren't going to violate any regulations by placing a dumpster where you aren't allowed. You may need a permit or permission. Check https://www.phila.gov/ to stay in compliance.
Am I disposing of recyclables, garbage, or anything toxic? Think through what you'll be throwing away. We can help figure out the best course of action for your junk, but different material will call for different tactics.
These are just some basic questions to start with. Let us help you work through any questions or concerns you may not have thought of yet. Call us for further advice on getting the right size dumpster rental, the best implementation plan, or the best way to place your rented dumpster. We will also provide you information about pricing and availability. We're experts in trash removal so you can focus important things, like building something remarkable in Morrisville Borough, Pa.
Nearby Areas We Serve:
Overall rating of 5 out of 5 based on a total of 13 customer reviews from the following sources.
Google+:
 Rated 5 out of 5 based on 13 customer reviews.
See Also: Roll Off Dumpster Pricing Bucks County
© Copyright 2022. All Right Reserved.