Perkasie PA Dumpster Rental
Great projects require careful and meticulous planning. Whether you are at the beginning of a major project or are already well into the job, proper waste disposal must be an integral part of your project plan.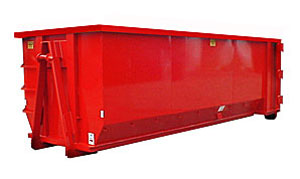 Eagle Dumpster Rental can offer flexible solutions with dumpsters for lease in the Perkasie Borough. We have range of container sizes to choose from when looking for a rental dumpster in 18944. We will deliver your dumpster rental in Perkasie, Pa when and where we promise. We will also collect and dispose of the trash once the container is full.  Our aim is to give you the kind of service that will ease the burden of waste management as you carry out your work.
A Legacy Of Conservation Through Modernization
In 1995, the roof of the Perkasie Carousel collapsed under the weight of snowfall. To save the legacy of their forty-year-old landmark, the community restored the building and it currently operates to this day.
The South Perkasie Covered Bridge boasts a similar restoration. Built in 1832, the bridge could no longer support or accommodate modern styles of travel. Rather than dismantling or destroying this community treasure, the people of Perkasie moved the bridge in 1958 to Lenape Park where it rests today, maintained by the Perkasie Historical Society.
To maintain the historic charm of Perkasie, Pa, work will need to be done to upkeep and modernize antique buildings and locations. Such remodeling, landscaping, and restoration often requires significant cleanup during construction.
That's where our expertise can help. You focus on preserving important and significant landmarks while we meet the trash hauling needs of your plan.
Planning Cleanup As You Plan Your Project
Eagle Dumpster Rental excels in the planning and execution of successful waste management assignments. We know which details to attend to before anyone drives a dumpster to your site. For your project to run smoothly throughout, the timeline, dimensions, type, and property must be considered in advance.
Timeline: Like any rental, the length of time you rent a dumpster in the Borough of Perkasie will affect your price. Speaking with our customer service representatives will help specify when you most need a dumpster on hand for trash disposal.
Dimensions: It all depends on the size, scope, and scale of the work you intend to do. If you are doing a minor repair or refurbishment job, then you can probably get away with a modest size dumpster, but if you are pulling down a building or loading huge amounts of debris, you'll be glad for the larger option.
Type: What you dispose of will determine what we do with your junk. If you have recyclables or non-biodegradable material, it's best to know that up front and plan accordingly.
Property: The access points to your job site are an essential consideration. If we'll be blocking a road, a walkway, or the view of one of your neighbors, you may need additional permits or permission. Visit http://www.phila.gov/pages/default.aspx to make sure your job site stays in compliance.
Regardless of the project, Eagle Dumpster Rental can provide you with expert waste management services. Our firm is the most trusted for dumpster leasing in the town of Perkasie, PA because we make customer satisfaction our number one priority. You will not find a firm more dedicated to meeting and exceeding client expectations than Eagle Dumpster Rental.
Call us and you will be put in touch with a knowledgeable and polite customer service representative, able to guide you through the process planning for waste disposal, implementing your plan, and then finishing the job.
Google+:
 Rated 4.70 out of 5 based on 15 customer reviews.