Langhorne PA Dumpster Rental
Eagle Dumpster in Langhorne PA
Eagle Dumpster has been offering dumpster rental in Langhorne, PA for many years.  We understand the area and have several locations throughout Pennsylvania to provide the best possible service to our customers.  Leasing a dumpster in the 19047 zip code does not have to be a hassle.  We understand that  your remodeling project can be enough of a headache.  Getting rid of the debris from that project shouldn't be.  We will legally and safely dispose of any debris or refuse from your project.  You just load the dumpster, and we take care of the rest.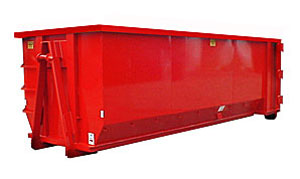 When you decide to remodel your home or business, there is a lot that goes into that planning.  While you are in the planning stages, let us know about your project.  We will ask you a number of questions that will help us determine your dumpster needs.  We will give you an affordable quote that will be accurate and have no hidden costs.  We will guarantee delivery of your rental dumpster in Langhorne, PA, so you have nothing to worry about.  Your dumpster will arrive on time and you'll be ready to start filling it right away.
Dumpster Rental in Langhorne, PA
The rich 300-year history of the area is readily apparent in Langhorne Borough.  Many residents and business owners take great pains to keep this appearance while still living in the most modern of homes and working in very modern business atmospheres.  To do this, remodeling is important.  Refurbishing historical places is also important.  No matter what your project is, renting a dumpster in Langhorne, PA is affordable and easy.  Just call us at Eagle Dumpster Rental, and you are well on your way to renting the perfect dumpster for your project.
As the years go on, our needs change, whether that be in our home or our business.  At the same time, we want to keep the beautiful, historic look alive.  That means we remodel our interior spaces.  That is one of the greatest impetuses behind dumpster rental in Langhorne, PA.  No matter how big or small your job is, a dumpster makes clean up faster and easier.
Our knowledgeable staff at Eagle Dumpster Rental will help you decide what size dumpster is right for your project.  We will guide you in renting a dumpster in Langhorne, PA so you get just what you need.  You want enough room for your debris, but you don't want to pay for a dumpster that's too big, either.  We will help make your remodeling job easier and still keep it affordable.
FAQs
How Does Everything Work when I Rent a Dumpster in the 19047 zip code?
When you call us at Eagle Dumpster Rental, we will ask you various questions that will help us to determine what size dumpster you need as well as how long you will need it.  When your rental dumpster arrives in Langhorne, PA, we will also help you decide where to place it. We may ask questions about your site prior to delivery in case permits may be needed.   Once you have finished your job, we will come and pick up your dumpster.  We will have an agreed upon date at the time of delivery, but if you need us to come earlier, we can make arrangements.
What Materials Can I Put in my Leased Dumpster in Langhorne, PA?
Most basic remodeling materials are acceptable.  We cannot take hazardous materials, paints, liquid waste, pesticides, oil, and other hazardous products, however.  We will provide a full list when you call us.  For the most part, we accept all basic remodeling debris and scrap.  If you have a good deal of materials that are readily recyclable, that may even reduce the price of your dumpster.  Items that are harsh on the environment or that are difficult to dispose of may cost a bit more.  We will ask questions to determine if we can find you any cost savings at the time you call to set up delivery,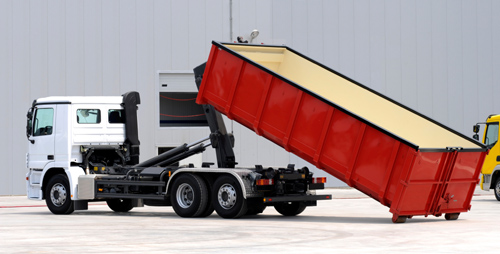 Nearby Areas We Serve:
Overall rating of 5 out of 5 based on a total of 13 customer reviews from the following sources.
Google+:
 Rated 5 out of 5 based on 13 customer reviews.
See Also: More information on Dumpster Rental in Bucks County
© Copyright 2023. All Right Reserved.