Quakertown PA Dumpster Rental
Eagle Dumpster Rental In Quakertown, Pennsylvania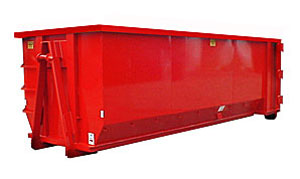 We all want to live in a beautiful home and an inviting neighborhood.  Clean streets, welcoming storefronts, and bustling parks are all signs of a thriving community.  If you want to help your home and the city of Quakertown look the best that it can, look no further than Eagle Dumpster Rental for all your renovation, construction, and cleanup needs.
Eagle Dumpster Rental is one of the top dumpster rental companies in the South Eastern Pennsylvania area and we are excited to offer our services to Quakertown, Pennsylvania.  We are a company that is here to serve you and your community.  You never have to worry about hidden charges or fees and you can trust us when we say that we will deliver and pick up on time.
We can guarantee you:
If you're in the 18951 area and are looking to start a home renovation or commercial site project, give Eagle Dumpster Rental a call.  We can help you find the dumpster and service that you need for all of your projects!
Eagle Dumpster Rental And Quakertown
The heart of upper Bucks County is a place that is steeped with history and tradition.  Bordering on both Delaware and Lehigh Valley, Quakertown is known for being a peaceful community that was settled at the beginning of our country's birth.  The Liberty Bell made its way through the small community during the American Revolution and today there are plenty of historical sites and museums to visit.
Even though it's a small city, the people and businesses of Quakertown have a lot to offer.  It's easy to find something that everyone can enjoy, from Nockamixon State Park to the Quaker Farmer's Market and even the Unami Ridge Winery.  In order to keep this town and community as beautiful and inviting as possible, renovations and clean-up are needed.  A nasty eastern winter storm can cause significant damage and if you need to handle a big clean up, Eagle Dumpster Rental can help.
Residents of Quakertown, PA can be confident that no project or mess is too big for Eagle Dumpster Rental.  Give us a call at 267-389-7733, we are eager to help!
FAQ
How do I know what size dumpster to rent?
There are two things that will factor into what size dumpster you rent.  The first is the type of project you are handling.  If you have a huge renovation going on or you are working on a commercial construction site, you will want to have a larger dumpster so that you don't have to constantly have it emptied out.  Smaller projects like cleaning out the garage or basement will probably only need a smaller dumpster.
The other thing that you will need to take into consideration is the amount of space that you have for a dumpster.  If you live in a small home with a tiny yard, a big dumpster might not fit.  You could put the dumpster in the street, but most cities will require you to get a permit so you don't get any fines.
When you call us, we will help you decide what size dumpster will be best for your location and project.  We have a variety of sizes and we will also help you obtain any special permits that you will need.
Are there certain things that can't be thrown away in a dumpster?
Yes, there are a few materials that can not be placed in dumpsters.  This might include things like paint, oil, gasoline, propane, and toxic or biohazardous materials.  These types of materials need to be disposed of in special ways so that no one is harmed if they come in contact with the trash.  When you call us, we will make sure to go over everything that you can and can not place in our dumpsters so that you can use your rental dumpster in the best and safest way possible.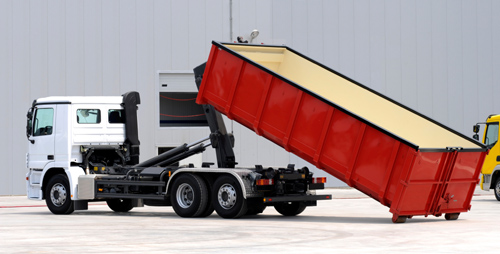 Nearby Areas We Serve:
Overall rating of 5 out of 5 based on a total of 13 customer reviews from the following sources.
Google+:
 Rated 5 out of 5 based on 13 customer reviews.
See Also: Waste Containers Rental Bucks County
© Copyright 2023. All Right Reserved.