Bethlehem Township doesn't provide trash and recycling services to their residents, which means they are on their own picking a private hauler to dispose of their trash and recyclables. There are a number of licensed waste management service providers in the area and some forms of recycling can be done yourself, such as yard waste, car donations, household hazardous waste, electronics, and latex paint. Companies in Bethlehem are required to recycle as well which means that finding a company that will suit both your need and budget can be a challenge.
If you're looking for residential waste management service, you'll want to write a list of things you're looking for. Do you want to haul your trash yourself or would you prefer curbside pick-up? Does the company have a limit? Do they provide cans or do you have to buy your own? Is setting up service fast and easy? Do they offer discounts like a senior discount? How much do they charge and how often do they bill? What limitations are there to what they will pick up? Do they charge extra for large items? Do they rent dumpsters for things like renovation projects? Do they provide recycling services and what are the rules for items you wish to recycle.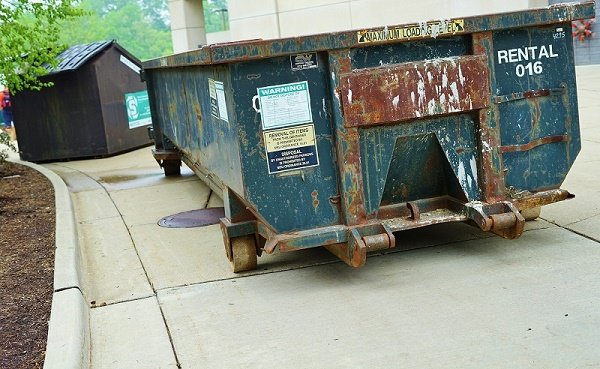 In general, if you are seeking waste management service in Northampton County, PA or zip code 18020, you will want to look for a waste management service that gives you the option to both haul in trash yourself and have curbside service. Most of the time curbside service is sufficient, but holidays, and low-impact DIY projects can definitely increase the amount of garbage a person produces. Having the ability to visit a waste management center on your own to dispose of your extra garbage is often cheaper than having to pay for additional pounds of curbside. Many companies have a limit of how many bags or pounds of garbage are included in weekly service, so you'll want to make sure that you won't go over what is included in your contract or you may be forced to pay extra! Bethlehem Township provides one recycling container that can be replaced if lost or stolen for $12. As a rule, most waste management services do not provide containers, but some will replace your containers if their equipment or employees break them.
Waste management service prices in Northampton County, PA are determined by billing cycle, by weight, or by cubic yardage. If you exceed your contracted amount of garbage, you may be charged extra by the cubic yard or by the bag, whichever is smaller. Most companies charge even more if the extra garbage is construction related, so if you have a construction project underway it is worth seeing if renting a dumpster is a more cost-effective alternative.
Waste management services are under strict rules regarding what materials they can and cannot accept depending on what they have the ability to safely process. In general, most residential waste management services in zip code 18020 will not be able to accept acids, infectious waste, anti-freeze, batteries, asbestos siding and insulation, oil waste and other hazardous materials.
Overall rating of 4.80 out of 5 based on a total of 28 customer reviews from the following sources.
Google+:
 Rated 4.80 out of 5 based on 28 customer reviews.
See Also:
Recycling Center
Junkyard
Garbage Dump Service
© Copyright 2023. All Right Reserved.