Container service most often describes the delivery and pick-up of large garbage containers such as dumpsters. There are three types of dumpsters: large gallon toters, dumpsters, and then roll off containers. Dumpster size is determined by how many cubic yards of garbage the dumpster can old. If you need to rent a dumpster but feel that the cost is too high, consider reaching out to your neighbors and giving everyone who wants to pitch in to cover the cost the opportunity to use the dumpster for their homes as well. A large roll off container can easily handle the garbage of an average block of homes. Container service is usually available on a weekly or monthly basis and the company that supplies the container will both pick it up and drop it off, as well as dispose of the garbage inside of it.
There are four common sizes of roll off container dumpsters: ten, twenty, thirty and forty yards. A ten yard container can handle small remodel projects and is perfect for small amounts of concrete and other heavy building materials. A twenty yard container is perfect for roofing projects and for cleaning out your home with the intention of getting rid of smaller furniture. If you're looking at a mid-sized remodel you'll want a thirty yard container. This size is also perfect for trimming multiple trees or for large trees. Forty yard containers are best for large remodeling projects, or any projects where there will be a lot of debris or the debris is large and bulky.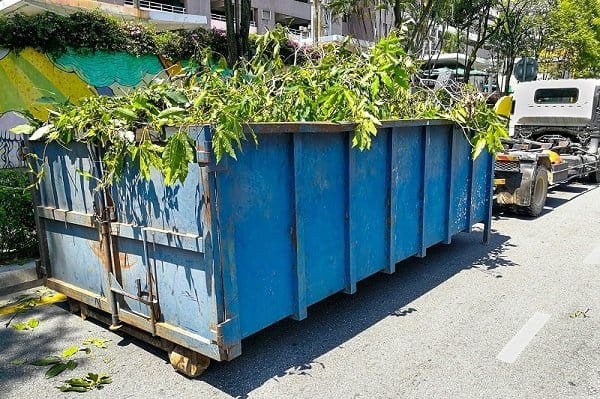 While dumpster and roll off container services are most common, there are also other important container services that are offered in the Northampton, PA area. Two common residential container services are sharp and needle disposal and yard waste. Sharps and needle container service is most commonly for medical waste such as insulin needles. A good container service will offer a mail back option so you can seal up your sharps containers and send them back to be disposed of safely and conveniently. Yard waste is for compost-able material. These containers are for branches, plants, and other compost-able materials.
Another common container service is recycling containers. These can be used both at businesses and homes and come already divided up so that all you have to do is sort your recycling into the right part of the container and when the company comes to pick the container up they take it all away and handle making sure it all gets recycled! There may be restrictions such as rinsing bottles or making sure any food particles are removed from cardboard boxes, but this is a relatively easy way to take care of recycling and if you can get your whole neighborhood involved this becomes a great way to each your Bethlehem, PA community to be environmentally friendly!
There are a number of other types of containers that a good container service can provide. If none of the common options suit your needs don't hesitate to reach out to a local company and explain what you need.
Overall rating of 4.80 out of 5 based on a total of 28 customer reviews from the following sources.
Google+:
 Rated 4.80 out of 5 based on 28 customer reviews.
See Also:
Construction Machine Rental Service
Waste Management Service
Recycling Center
Dumpster Rental Pen Argyl PA
© Copyright 2023. All Right Reserved.