Nazareth PA Dumpster Rental
Dumpster rental in Nazareth, PA
Any home renovation or commercial construction project does not really feel done until the last piece of trash is removed from the premises. That is why finding the right service for renting a dumpster is so important. It provides you with a sense of completion, which also ends up giving you peace of mind.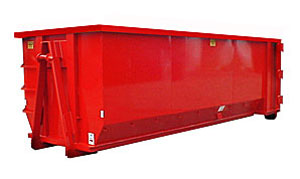 At Eagle Dumpster Services, our trash takeaway services are designed to provide residents in and around the Nazareth area with that all-important feeling of being finished as professionally, efficiently, and cost-effectively as possible. Our trash hauling services are designed to fit every need and every budget, from reliable front load dumpsters that are ideal for small projects or yard cleanup during the fall to sturdy 30 yard roll off dumpsters that can handle the massive amounts of debris that come with a major remodel.
We also pride ourselves in offering exemplary customer service at every turn. When you use us for a dumpster lease, you will be hiring a service that strongly believes that promises of timely drop-offs and pick-ups are not just lip services. When we say we're going to be there for you, we will be there.  We're also there for you if you have any questions concerning your dumpster for rent.
A Look at Nazareth, Pennsylvania
The city of Nazareth is a terrific representation of small town life in the Lehigh Valley. It is a great family community, as it is estimated that about one in every four homes contains a child under the age of 18. As any parent can tell you, a kid can oftentimes be a prime reason for starting up a home renovation or a remodel.
Whether you decide on adding an extra bedroom to your house or if you are simply looking to update the look of your master bathroom, Eagle Dumpster Services can help you dispose of the resulting debris easily and efficiently. We have smaller dumpsters for small jobs.  We have massive dumpsters for large jobs. Regardless of the size you need, we will make sure that they get to you in a timely manner wherever you live within the 18064 zip code.  We can also help you out in a pinch if the winds that blow through town in the fall and winter make your backyard to disappear under a blanket of colorful leaves.
Give us a call today. We would love to be able to help you clean up properly.

What Size Dumpster Should I Get for a Residential Clean Out?
If you are simply looking to clear out junk from a garage or a rumpus room, a 10 yard roll off dumpster would typically do the trick. These bins can hold 10 cubic yards of materials, which translates into roughly three pickup trucks worth of trash and debris.  If you are looking to move a few massive pieces as part of your cleanout, like old worn-out furniture, you may consider getting a 15 yard roll off dumpster to give yourself a little extra room.
Some Things you Can't Put into your Dumpster?
Most of the materials that are not fit for dumpster disposal are unfit because they contain chemicals or materials that are considered environmental hazards if not properly handled.  These substances include paints, solvents, pesticides, automotive fluids, batteries, and certain cleaning agents. Electronics and batteries are also banned from disposing by dumpster, even though their hazards are not necessarily as obvious.  In some cases, you will find certain items like tires, appliances, and mattresses are disposable, but they may cost you an additional fee in order to take them off your hands.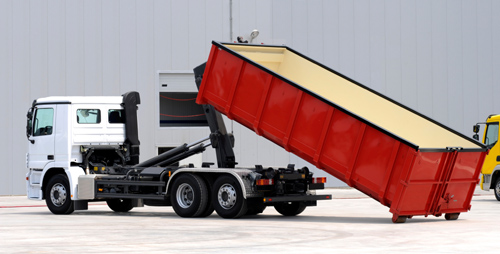 This article written 10/7/2015. Updated 10/7/15. Copyright 2015 Eagle Dumpster Rental Nazareth PA.