Hellertown PA Dumpster Rental
Eagle Dumpster Rental In Hellertown, Pennsylvania
If you are looking to rent a dumpster for your home project then you want to contact Eagle Dumpster Rental.  We are one of the best places for dumpster rentals in South Eastern Pennsylvania, including Hellertown, Pennsylvania.  We know that when you're tackling a big project, you need a big solution for any and all waste materials.  That is why we offer plenty of waste removal services and options so we can serve all your needs.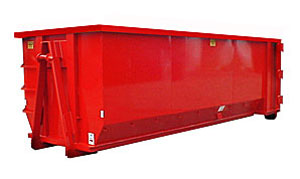 We can help you with any size project that you are planning.  Whether you are moving, tackling a home renovation, or even need a dumpster for a commercial site, we can provide you with exactly what you need.  Once you call us, we can help you determine the size of the dumpster that you will need and whether the materials you need to dispose of need any special removal.  We promise to give you the best price and only charge a flat fee with no hidden charges.  We also promise to be on time with our drop off and pick ups, and if you have any questions you can call us at any time because we are available 24/7.
We want you to be happy and we will do everything in our power to help you with dumpster rental in Hellertown, PA.
Dumpster Rental and Hellertown, Pennsylvania
The Lehigh Valley is a beautiful place to live.  People of the small Borough of Hellertown enjoy a close-knit community in Pennsylvania as well as a historic neighborhood.  Often with historic towns, old homes and buildings start to fall apart and need to be modernized or restored.  With those renovation projects can come a lot of messes that needs to be cleaned up.  Luckily, Eagle Dumpster Rentals can accommodate all of these restoration projects and help keep your town, and home, beautiful.
During the winter months, the 18055 zip code experiences higher rates of wind and snow than average and all that weather can mean property damage.  When spring arrives, you might have a lot of cleaning up to do and nowhere to put the waste materials.  That's why it is important to keep our number handy, so we can help you with any trash removal needs.
Whether you're driving through Hellertown and enjoying the beautiful landscape, taking in the Lost River Caverns, or you call this town your home, let us at Eagle Dumpster Rental help you keep it picturesque.
FAQ
What size dumpsters do I need?
The size of the dumpster you need all depends on the project that you are tackling.  Smaller projects like yard clean-up or organizing a messy garage might only need a 10 or 15-yard dumpster.  If you are doing an entire home restoration or need a dumpster for a job site, then it might be better to get a 20 or 30-yard dumpster.  The size you need will also depend on the space you have available for the dumpster.  If you have a small yard you might have to get a smaller dumpster or get special permits to keep the dumpster on the street.  We can help you figure out exactly what you need when you call us for more information.
What fees and add-on charges do you have?
Many times it can be frustrating to figure out how much a dumpster rental is going to cost you.  Some companies have hidden fees that they only tell you about after the fact, like charging to pick up special items or a delivery/pick-up fee.  Eagle Dumpster Rental doesn't have any hidden charges to worry about.  We have one flat fee and we will discuss all the costs up front, that way you aren't surprised by the bill.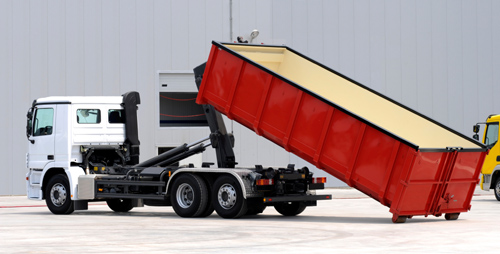 This article written 10/7/2015. Updated 10/7/15. Copyright 2015 Eagle Dumpster Rental Hellertown PA.
See Also: Roll off dumpsters Northampton County