Dumpster Rental Monocacy Station PA
The #1 Choice for Affordable, Reliable Roll off Dumpster Rentals in The City of Monocacy Station, PA
Call (484) 258-9111 today to reserve your Construction or Residential Roll Off Dumpster
If you are putting your rental dumpster on public land, a road, alleyway, or parking lot, you'll need to check with your township concerning the necessity for a license. 99.9 percent of the time if you're putting the bin on personal property a permit isn't necessary but in all situations we suggest that you contact your Municipal Authority to be clear about the subject. Below is the contact for your local municipal authority.
Amity Township​
Amity Township​ Web Site
2004 Weavertown Rd
Douglassville, PA 19518
610-689-6000
Eagle Dumpster Rental is your top roll off dumpster rental service in Monocacy Station . Customers enjoy our friendly customer service and competitive rates with each order. From house renovations to large commercial building projects, our customers have relied on us for projects of all sizes.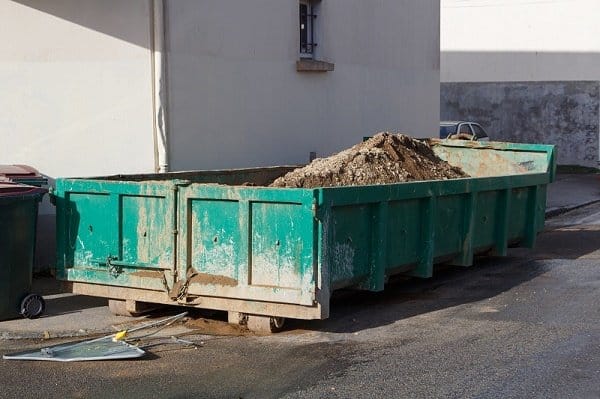 EDR carries a wide variety of roll off dumpsters
· 10 yard dumpster: Typically used for dirt and concrete or very small home reno jobs
· 15 yard dumpster: Perfect for small-medium sized jobs, like remodeling or renovating a single room of your house
· 20 Yard dumpster: Moderate sized dumpster which fits a range of building and home renovation projects
· 30 Yard dumpster: Appropriate for larger construction projects
· 40 Yard dumpster: This is a VERY large dumpster and is appropriate for large home demolition projects or complete gut jobs.
Enter your ZIP code to get a quick quote online today. Within minutes you can discover just how much your dumpster rental will cost. Eagle should be able to deliver a dumpster to your address the same or following day during regular working hours.
Eagle Dumpster Rental has 20+ years of experience delivering dumpsters to customers across Philadelphia, Eastern Pennsylvania, and Delaware. Clients enjoy same day delivery and pickup. Whether you're a large-scale contractor, a small business owner, or a local resident, all customers get the same great service: dumpsters are delivered on time, at a reasonable price, with no hidden costs or fees.
Eagle takes pride in providing an expert dumpster rental experience, we are committed to the highest level of service. To ensure timely deliveries, Eagle Dumpster Rental has offices in Philadelphia, Chester, Montgomery County, Lehigh County, Delaware County, Berks, and Bucks, along with an office in Northern Delaware.
Type your ZIP code to the online form to request a quotation. A seasoned member of the service team will contact you with Container prices in the area.
Monocacy Station BERKS- Hire your local Roll-off Dumpster Now!
People come to Monocacy Hill for the hiking, hunting, and wildlife viewing.  Or they paddle the Schuylkill in their canoe.  Friends and family keep us here, too.  There are parties and dinners and picnics with the kids.  And afterward, isn't it nice to know you've got somebody to call to pick up the debris?  Eagle Dumpster Rental prides itself on safely removing all of your unwanted waste so that it doesn't ruin this beautiful area.  We especially pride ourselves on our 'Roll-off Dumpster' that can hold up to 20 yards of debris from construction, renovation or even spring cleaning.
Why get a Roll-off Dumpster?
The open design of a roll-off container makes filling it much more accessible.  Just throw!   Or if you'd rather, there's a swing door at one end for the larger items.  The container can handle the waste from construction sites, commercial waste or even demolition work.
And the dumpster is delivered by our specialized roll-off truck.  There's no hassle at all.  It only takes a space 8' wide and about 25' long and can even be placed on your sidewalk.
Berks County has encountered a population boom in the last ten years. This has allowed us to expand our personalized and economical service to Monocacy Station.
And we can't emphasize this too much – your garbage and debris will be handled with care so that not an inch of this beautiful area will be destroyed.
Monocacy Station Local Residents
No waste removal job is too big or too small for us to handle.  Give us a call today to discuss your individual needs.  You'd be surprised how easily we can manage what may seem like an awful mess!
Give us a call so that we can get your specific job size and deadlines.  We'll give you a quote so that you can move forward on your project without any hassles at all.
Also, we can load the dumpster for you, or you can load it yourself.  We will always provide drop off and pick up.
Trash Hauling Service for Zip Code 19518
Don't worry about garbage bags, old furniture and more making your yard look awful.  We can haul your refuse at competitive prices.
If you're downsizing, moving or getting ready to bring home a new baby we can make cleaning up a breeze.  We provide weekly trash service, long-term contracts, and our roll-off service.
We can provide you with any of the waste management services you need.
Berk County, Philadelphia Businesses
Commercial sites and businesses can look to Eagle ++++ for all of their needs, too.  We are permitted to handle even the most massive jobs.  Don't worry about your company's reputation for cleanliness and order around your place of business.  We've got you covered.
And there's nothing more unsightly than an overflowing dumpster behind your business.  Call us to arrange the pickups you need and the dumpster's size that's right for your application.  An orderly business attracts new customers, and we want you to look your best.
Ask us about having our people remove all of the trash and garbage from your site.  If manpower is what you need to get the place clean, we can help with that, too.
In fact, we even have years of experience in waste clean-up from industrial sites.  Give us a call.
Eagle Dumpster Rental promises the following:
Efficient and professional service.
Project experts with the knowledge to help you plan.
Guaranteed price quote.
Individualized waste removal strategies.
In these forested hills,
Monocacy Station and surrounding Berks County is a beautiful place to live. Let's keep it that way.  Let us help clean up your residence, business or industrial site.  We take pride in delivering the best removal service around.  At the most competitive prices.  We'd love to hear about the job you've got waiting for us!
Overall rating of 5 out of 5 based on a total of 22 customer reviews from the following sources.
Google+:
 Rated 5 out of 5 based on 22 customer reviews.
See Also: Dumpster Rental West Hamburg PA(learn more)
Dumpster Rental Service Pennwyn PA
Dumpster Rental Service West Wyomissing PA
Dumpster Rental Service Sinking Spring PA
© Copyright 2022. All Right Reserved.