Powelton Village PA Dumpster Rental
Considered a national historic district as part of University City, Powelton Village is known for it's rich history in arts, culture, and education. Founded by the Powel Family in the 17th century, it wasn't until the later 1800s when the area became more open to residents due to the advancement of the Philadelphia Trolley Lines into the area making it far more accessible to prospective residents. Since then, Powelton Village has developed into a thriving town with a good amount of commercial activity which is steadily growing to this day.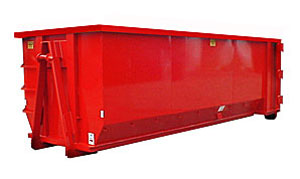 With the expansion of commercial businesses in the area comes a good amount of construction which requires a preemptive waste management plan in place to handle the influx of junk created by building. A lot of wasted lumber and building materials need to be hauled off to a recycling center once the job is done which puts a strain on the construction company's budget and time frame. Luckily, there are private third party companies who are able to handle waste management for commercial and residential clients; construction dumpster rental cost is fairly low if you find the right company. EagleDumpsterRental.com has recently expanded their operations into Powelton Village and are offering top-tier service at highly competitive prices for all of their dumpster rental services. Call us today to get a quick quote or to get any questions you may have about dumpster rental answered!
Eagle's Areas of Operation: Powelton Village, PA 19104

Getting The Best Price on Powelton Village Dumpster Rental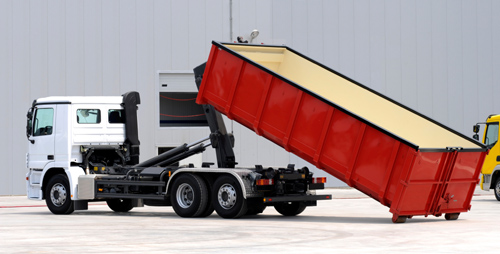 Getting multiple quotes from different dumpster rental companies is always a good idea due to the different pricing methods used. Some companies prefer a variable pricing model whereas others will provide a flat-rate price, and others will go with something in between. It's more of a matter of preference, but some variable rate companies can end up costing substantially more in the long run so you need to be careful and run a few quick calculations to see what the best deal is at the end of the day. Here at Eagle we use a flat-rate pricing based on the time you'll need the bin. The only additional charges on top of our initial quote would be if you say you'll be loading up 10 tons of junk and we end up disposing of 11 or more. The reason behind the extra charges is that as a company we have to pay by the ton at the Philadelphia county dump, so we end up losing money if we quote you for 3 tons and end up hauling off 8 tons. We wouldn't be in business very long if we lost money on every deal, so we have to pass overage charges on to the customer. Other than that, we are a very "what we quote is what you get" pricing model, however, we encourage you to reach out to multiple Powelton Village PA dumpster rental companies to see what fits best with your budget and schedule.
Copyright 2018  Eagle Dumpster Rental Philadelphia County.
Overall rating of 4.70 out of 5 based on a total of 27 customer reviews from the following sources.
Google+:
 Rated 4.70 out of 5 based on 27 customer reviews.