Easton PA Dumpster Rental
Eagle Dumpster Rental In Easton, Pennsylvania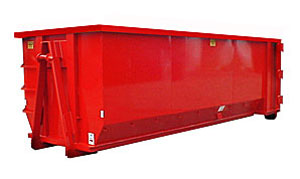 Everyone likes to get a good deal, no matter what they are purchasing.  They also want to experience great customer service and get exactly what they are promised.  At Eagle Dumpster Rental, we understand all of these things and make sure that we deliver on every single one.  If you need to rent a dumpster, then your first call should be to us.  We proudly provide service to Easton, PA as well as the whole South Eastern Pennsylvania area.
Renting a dumpster can sometimes be a confusing process.  Maybe you are finally renovating your home and have never used a dumpster rental service.  Hidden fees, late delivery times, and lack of communication can make the whole ordeal a hassle.  We want to make sure that all of your needs are met when you use our service.  We have numerous sizes of dumpsters to handle any project that you have and we charge a flat rate so you won't be surprised by hidden fees.  We also want to make sure that you can trust us, so we make sure that we deliver and pick up our dumpsters when we say we will.  Eagle Dumpster Rental is one of the top dumpster rental services in the 18042 area and we can handle all of your trash removal needs.
Renting A Dumpster In Easton
There are so many things to do and see in Easton, Pennsylvania.  You could enjoy any one of the numerous parks, see the Delaware River, visit the Easton Museum of PEZ dispensers or even go to the Crayola factory and see where crayons are made.  It is a historic community, and one of the first towns to be founded in the United States.  It's also home to many national museums, like the National Canal Museum, and local festivals and fairs.  It really is a beautiful place to visit and to live.
As the county seat of Northampton, residents want to make sure that their town remains in the best condition possible.  With colder and snowier winters, this can be a big task when the warmer months arrive.  Renting a dumpster from Eagle Dumpster Rental can help you with spring cleaning, both on the inside and outside of your house.  As an older town, renovations and restorations are an important part of preserving our country's history.  That's why we can also help with commercial sites as well as home projects.  No job is too big for Eagle Dumpster Rental and we want to make sure that your community stays in top condition.
FAQ
What are some tips for renting a dumpster?
There are a few tips that can make renting a dumpster easier for everyone involved.  First, do a little research on all rental services in your area.  You want to make sure that you find a rental service that can handle all of your needs and budget.  When you call, make sure that you explain exactly what your project will be.  This way we can help you determine the size you need as well as the amount of time you will need the rental.  Finally, make sure that you have a place to put the dumpster once it arrives.  If you don't have access on your property, you might need to obtain a permit from the city to keep it on the street.  We can help you get these permits and decide where to put the dumpster.
How long can I rent a dumpster for?
The amount of time that you have your dumpster depends entirely on the type of project you are handling.  If you are working at a commercial construction site, you will most likely need the dumpster for a few months.  If you are moving or doing a small home renovation project, you will probably only need the dumpster for a few weeks.  When you call us, we will help you determine the size and amount of time that you will need the dumpster based on your needs.  No matter the amount of time, we will make sure that we are always on time with delivery and pick-ups as well as empty the dumpster when you need it.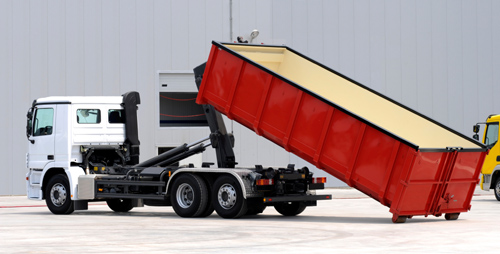 This article written 10/7/2015. Updated 10/7/15. Copyright 2015 Eagle Dumpster Rental Easton PA.