Bethlehem PA Dumpster Rental
#1 Choice for Affordable, Reliable Roll off Dumpster Rentals in the City of Bethlehem, PA, 18018.
Call (484) 666-4098 today to reserve your Residential or Construction Dumpster Rental
If you are placing your dumpster on public property, a street, alleyway, or parking lot, you will need to check with your municipality concerning the necessity for a permit. 99.9 % of the time if you are placing the (dumpster, bin, canister, roll off dumpster) on private property a permit is not necessary but in all cases we suggest that you contact your Municipal Authority to be clear on the subject. Below is the contact for your local municipal authority.
HANOVER Township
HANOVER Township Website
2202 GROVE RD
ALLENTOWN, PA 18109
610-264-1069
Eagle Dumpster Rental is the leading dumpster rental service in Lehigh County. Clients enjoy friendly customer service and competitive rates with every order. From home renovations to large commercial construction projects, our clients have relied on us for projects of all sizes.
EDR carries a wide variety of dumpsters
10 yard dumpster: Typically used for dirt and concrete or very small home renovation jobs.
15 yard dumpster: Ideal for small-medium sized projects, such as remodeling or renovating a single room of your house.
20 Yard Dumpster: Medium sized dumpster which fits an array of construction and home renovation projects.
30 Yard Dumpster: Appropriate for larger construction projects.
40 Yard Dumpster: This is a VERY large dumpster and is suited for home demolition projects or complete gut jobs.
Enter your ZIP code above for a fast quote online today. Within minutes, you can discover exactly how much your dumpster rental will cost. Eagle should be able to deliver a dumpster to your address the same or next day during normal working hours.
Eagle Dumpster Rental has 25+ years of experience delivering dumpsters to clients across Philadelphia, Eastern Pennsylvania, and Delaware. Clients enjoy same day delivery and pickup. Whether you're a large-scale contractor, a small business owner, or a local resident, all clients get the same great service: dumpsters are delivered on time, at a fair price, with no hidden costs or fees.
Eagle takes pride in providing an efficient dumpster rental experience. To ensure timely deliveries, Eagle Dumpster Rental has offices in Philadelphia, Chester County, Montgomery County, Lehigh County, Delaware County, Berks County, and Bucks County, along with an office in Wilmington, Delaware.
Type your ZIP code into the online form to request a quote. A friendly member of the support team will contact you for dumpster rental and roll-off container prices in your local area
Eagle Dumpster Rental In Bethlehem, Pennsylvania
Is it time for you to clean out your garage or basement?  Have you been avoiding a home renovation because of the mess and chaos that it will cause?  Do you work construction and are about to start on a new building site?  All of these are great reasons to contact Eagle Dumpster Rental.  We are excited to serve the Philadelphia and South Eastern Pennsylvania area, including your hometown of Bethlehem, Pennsylvania.  We can make your latest project, mess, or work site easier with quality customer service and simple dumpster rental.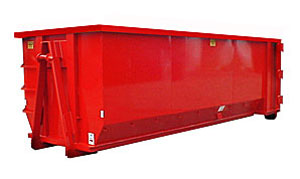 Eagle Dumpster Rental is proud to be one of the best rental services in the area and that is because we know that it is important to offer affordable prices and good communication with our customers.  We have a variety of dumpster sizes to cover all of your dumpster needs, no matter how big or small.  We also don't have any hidden fees or charges.  We give you a flat rate so that when the bill comes there are no surprises.  It's also important to us to deliver and pick up our dumpsters when we say that we will.  So if you're ready to tackle your next messy project, we're ready to help you clean it up!
Bethlehem, Pennsylvania
Historic Moravian Bethlehem is a town that is rich with cultural and national history.  It was one of the first towns founded in the United States and was named Bethlehem on Christmas Eve in 1741.  It's situated along the Delaware River and is home to many colonial and historical museums, sites, and memorials.  The people who live in the 18015 area enjoy the scenic Pocono Mountains and are just a short drive from both Philadelphia and New York City.
While the views and attractions of Bethlehem, Pennsylvania are beautiful, the weather can sometimes be a little difficult.  Summers are warm and humid and winters can be cold with a lot of snow.  The snow and wind can cause damage to properties and clean up can be a big project.  Renting a dumpster is the easiest way to handle these messes and help keep your community beautiful.  Eagle Dumpster Rental also wants to help preserve your historic town, so when you have a restoration project on the docket, give us a call.
FAQ
Why should I use a flat rate dumpster service?
Many dumpster rental services will have a lot of added charges and possibly hidden fees that you will have to pay on top of the rental fee.  If you don't ask beforehand, many of these charges will be a surprise once your bill arrives.  Plus, it can get expensive if a company charges you for multiple pickups or having the dumpster a certain number of days.  A flat rate helps keep the dumpster rental within your budget and allows you to get the most use out of the dumpster.  You won't have to worry about any extra charges because the price will already have been set before the dumpster arrives.
What is the difference between roll off dumpsters and dumpster bags?
A roll off dumpster is the traditional dumpster that is used at most construction and renovation sites.  It is a large metal container that is dropped off at a location and then hauled away once it is full.  A dumpster bag is much smaller and made of woven material.  While you have to rent a roll off dumpster, you can purchase dumpster bags from many hardware stores.  You will have to arrange for pick up on your own as there is no rental service to take care of removal.
Each option has pros and cons.  If you are only doing a small project or don't have a big enough site for a roll off dumpster, then a dumpster bag might be your best option.  Bigger or more time-consuming projects will be better served by a roll off dumpster.  When you call us, we will be able to help you determine what would be the best option for your project.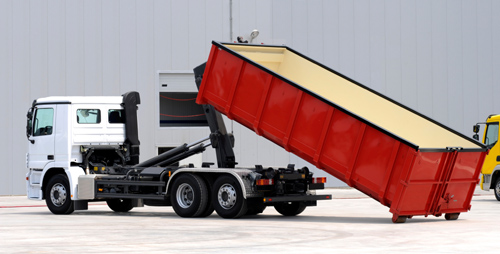 This article written 10/7/2015. Updated 10/7/15. Copyright 2015 Eagle Dumpster Rental Bethlehem PA.