New Holland PA Dumpster Rental
Eagle Dumpster Rental In New Holland, Pa
Trash removal and management is an important part of any project plan and it cannot go overlooked. When deciding from whom to rent a dumpster in New Holland, Pa, Eagle Dumpster Rental is a smart option and a solid choice.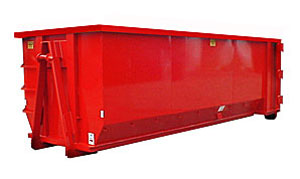 We make leasing a dumpster in the city of New Holland hassle free, reliable, well planned, and smoothly executed. We will set up the rental to best fit your schedule and then deliver our quality products with excellent customer service. At job completion or during clean up, we'll be back on time to haul away and dispose of your trash. We make renting a dumpster in 17557 a straightforward process so your focus can be on the more demanding aspects of your job, remodel, or clean-up.
A dumpster rental in New Holland, Pa will require an understanding of local regulations, proper disposal, and safe handling of refuse. At Eagle Dumpster Rental, that's what we specialize In. We will explain what the process is and ask the right questions, leaving no detail forgotten.
Big Plans Mean Big Projects in New Holland, Pa
Founded in 1728, New Holland, Pa has a long and storied history. One frequently repeated theme in that history is the fortitude and determination of this determined town to overcome hardships of winter, drought, and an occasional earthquake.
Now, nearly three centuries later, New Holland intends to revitalize its downtown area. As the New Holland Business Association seeks to promote local businesses and beautification while preserving their historic heritage, important buildings are being renovated and updated for modern use. Arianna's Bakery, a lovely local business that offers the best in baked goods, now operates in what was once the McGinnis Garage building. By refurbishing an existing structure, New Holland retains its old town charm yet stays relevant and enticing to residents and tourists alike.
As this revitalization project continues, Eagle Dumpster Rental is ready and available to provide the best dumpster services in Lancaster County, Pa. When working with historic buildings, is it essential to use trusted experts in the handling and disposal of materials that could be toxic or dangerous. Did you know some old wall paper can contain asbestos, or that there could be formaldehyde in some interior grade plywood? Eagle Dumpster Rental will know how to safely and responsibly dispose of hazardous materials like these so you can focus on beautifying your downtown, your home, or your property.

Frequently Asked Questions
Q: How to book your dumpster appointment
A: Follow these basic steps for setting up your dumpster rental in New Holland, Pa:
Let us know what your specifications for your dumpster lease.
Describe your project so we can help you decide on a dumpster size. If you're only doing a small remodel or a landscaping job, you'll need a smaller dumpster than the contractor remodeling an apartment building.
Based on the size you need and the timeline of your project, we can check availability. Reliability and timely service are priorities for us so we aren't going to promise anything we can't deliver.
Now that those details are figured out, we can set your appointment.
Q: Safety Recommendations For Renting A Dumpster
Call and let us discuss the safety concerns you'll need to consider for each individual job. Many factors to take into account include, but are not limited to:
Size of dumpster being rented
Ground quality for dumpster support
Entry and exit points for delivery and retrieval
Surrounding structures
Eagle Dumpster Rental will help address these issues prior to your rental to ensure a safe and compliant workplace.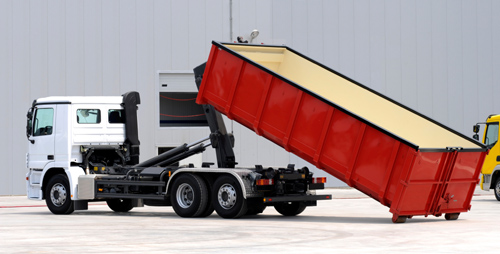 Google+:
 Rated 4.70 out of 5 based on 15 customer reviews.
See Also: Get a Dumpster from Bucks County