Dumpster Rental Shillington PA
The #1 Choice for Economical, Reliable Roll Off Container Rentals in The City of Shillington, PA
Call (484) 258-9111 now to reserve your Residential or Construction Dumpster Rental
If you are placing your dumpsters on public land, a street, back alley, or parking lot, you will need to consult your municipality concerning the necessity for a license. 99.9 % of the time if you're putting the dumpster on private property a permit is not necessary but in all situations we suggest that you contact your Township to be clear on the subject. Below is the contact for your local municipal authority.
Cumru Township
Cumru Township Web Site
1775 Welsh Rd
Mohnton PA 19540
(610) 777-1343
Eagle Dumpster Rental is your top roll off dumpster rental service in Shillington. Clients love our friendly customer service and no hassle prices with each order. From home renovations to large commercial construction projects, our customers have relied on us for jobs of all sizes.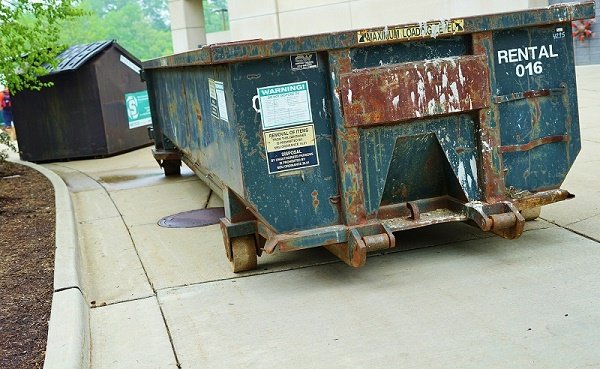 EDR carries a wide variety of roll off dumpsters
· 10 yard dumpster: Typically used for dirt and concrete or very modest home renovation tasks
· 15 yard dumpster: Ideal for small-medium sized projects, such as remodeling or renovating a single room of your house
· 20 Yard dumpster: Moderate sized dumpster which fits an array of construction and home renovation jobs
· 30 Yard dumpster: Appropriate for larger construction projects
· 40 Yard dumpster: This is a VERY large dumpster and is suited for large home demolition jobs or complete gut undertakings.
Enter your ZIP code to get a fast quote online now. Within minutes you candiscover just how much your rolloff dumpster rental will cost. Eagle should be able to deliver a dumpster to your address the same or next day during regular working hours.
Eagle Dumpster Rental has years of experience delivering dumpsters to clients across Philadelphia, Eastern Pennsylvania, and Delaware. Clients enjoy same day delivery and pickup. Whether you are a large-scale contractor, a small business owner, or a local resident, all customers receive the same great service: dumpsters are delivered on time, at a reasonable price, with no hidden costs or fees.
Eagle takes pride in providing an economical roll off experience, we are committed to the highest level of service. To ensure timely deliveries, Eagle Dumpster Rental has offices in Philadelphia, Chester, Montgomery, Lehigh County, Delaware County, Berks, and Bucks County, along with an office in Northern Delaware.
Type your ZIP code into the online form to request a quotation. A knowledgeable member of the support team will contact you with dumpster rental prices in your area.
Hire the same day dumpster in Shillington, Berks
Do you live in Shillington Berks? Have you got a lot of trash that needs taking away? If so, then check out the unbeatable rates we offer for a same day dumpster hire.
The Roll-Off Dumpster will be delivered and taken from your site while ensuring all garbage gets disposed of safely in the appropriate waste/recycling centers.
Eagle Dumpster Rental likes to keep Pennsylvania trash-free and environmentally friendly.
If you are residents living in the area of zip code 19607
If you have recently moved home and accumulated litter or your property is undergoing a refurbishment, then our service can be used to clear everything from your site. It can save you making repeated trips to the dump, which helps keep your time and money.
Even if it's the case of a garbage pile-up in the garden or your garage is overloaded with all sorts of junk – then give us a call, and we can discuss what we can do to help.
Whatever your garbage problem is, our team of experts doesn't judge, and only want to help you.
Get a free quotation.
Phone our team, and we can give you a free estimate, with no pressure or obligation. There's also no hidden fees or any extra costs incurred from our service. Our quote will remain the final price by the time we have finished with your assignment.
Eagle Dumpster Rental pricing
For jobs big and small, we recommend the 20-yard dumpster. Through decades of experience serving the area of zip code 19607, we found this container to be the most convenient with no chance of overfilling and needing repeated trips.
Our dumpster can do it all in one.
We base quotes on the garbage quantity you produce, and not on dumpster size.
Eagle Dumpster Rental likes to keep costs low compared to our competitors – we want to assist and make sure your project runs smoothly as possible.
Articles we accept:
We accept the following common debris/materials:
Dirt/gravel/sand/concrete blocks.
Concrete blocks
Tree trimmings and other garden waste.
Construction debris
However, we always recommend discussing the contents of your garbage with our team – so we can double check it's not on our banned article list.
Our team of waste management experts will give you the best advice for when it comes to knowledge for disposing all of your junk and arranging the same day dumpster.
Peace of mind
Not only does clutter look unsightly, but it can also be a burden – an untidy site will take up space, cause demotivation and you'll still have to deal with at some point too. You would be mental to miss out on our unbeatable rates for a dumpster hire.
To Round It Off  
We want to give the best waste management solutions and offer the best service in trash haulage for everyone living/working in Shillington, Berks. If you need help with a same day dumpster rental, then give us a call on (215) 531 7900.
Nearby Areas We Serve:
Overall rating of 5 out of 5 based on a total of 22 customer reviews from the following sources.
Google+:
 Rated 5 out of 5 based on 22 customer reviews.
© Copyright 2022. All Right Reserved.