Dumpster Rental Kempton PA
The Number One Choice for Economical, Dependable Roll off Dumpster Rentals in The City of Kempton, PA
Call (484) 258-9111 now to book your Residential or Construction Dumpster
If you are placing your dumpsters on communal property, a road, back alley, or lot, you will have to check with your municipality concerning the need for a license. 99.9 percent of the time if you are putting the roll-off dumpster on private property a license is not needed but in all situations we recommend that you contact your Municipal Authority to be clear on the subject. Below is the contact for your local municipal authority.
Albany Township
Albany Township Web Site
P.O. BOX 197
KEMPTON, PA 19529
610-756-6452
Eagle Dumpster Rental is the top container rental service in Kempton. Clients love our friendly customer service and competitive prices with every order. From house renovations to large commercial construction projects, our customers have relied on us for projects of all sizes.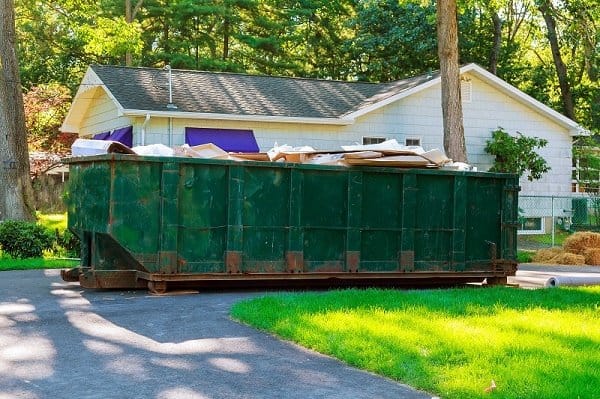 EDR carries a wide variety of roll off dumpsters
· 10 yard dumpster: Typically used for dirt and concrete or very modest home reno tasks
· 15 yard dumpster: Ideal for small-medium sized projects, like remodeling or renovating a single room of your house
· 20 Yard dumpster: Medium sized dumpster which fits an array of construction and home renovation jobs
· 30 Yard dumpster: Appropriate for larger construction jobs
· 40 Yard dumpster: This is a really large dumpster and is appropriate for large home demolition projects or complete gut undertakings.
Enter your ZIP code to get a fast quote online today. Within minutes you can discover just how much your dumpster rental will cost. Eagle should be able to deliver a dumpster to your address the same or next day during normal working hours.
Eagle Dumpster Rental has 20+ years of experience delivering dumpsters to clients across Philadelphia, Eastern Pennsylvania, and Delaware. Clients enjoy next day delivery and pickup. Whether you're a large-scale contractor, a small business owner, or a local resident, all customers get the same great service: dumpsters are delivered on time, at a reasonable price, with no hidden costs or fees.
Eagle takes pride in providing an economical dumpster rental experience, we are committed to the highest level of service. To ensure on time deliveries, Eagle Dumpster Rental has offices in Philadelphia, Chester County, Montgomery County, Lehigh County, Delaware County, Berks County, and Bucks County, together with an office in Wilmington,Delaware.
Type your ZIP code to the online form to request a quote. A knowledgeable member of the service team will contact you with Container prices in your regional area.
Roll-off trash containers now available in Kempton BERKS
Although Kempton BERKS only has a small population of 169, it doesn't mean this scenic area should lose its charm to a lack of waste management services.
If you are in the area of zip code 19529, then we can offer the best price for renting one of our roll-off trash containers.
Eagle Dumpster Rental has gained a lot of experience through serving your area over the years, as well as priding ourselves with the best tools for any project, large or small. It doesn't matter whether it's your home needing a junk cleanup or a large-scale commercial project.
We've got all the right resources that you'll need.
How to hire a dumpster
You need to call our team of experts, who will be ready to guide you through the whole process.
A specialized truck will deliver one of our roll-off trash containers, so all you need to worry about is the actual filling of the Dumpster.
What rubbish do we accept?
We collect debris, sand, gravel, dirt, etc. However, we do have a list of restricted items, so make sure you discuss anything of concern with a member of staff.
For residents living in the area of zip code 19529
Our specialized dumpsters are available for residential clearouts too – circumstances can range from a house move, refurbishment of property or getting rid of clutter from your garage or backyard.
No matter how small the task – our team of experts will talk you through everything you need to know.
Do not be ashamed or embarrassed; we do not judge and only look forward to how we can help.
There's nothing that we haven't seen before, so don't hesitate to get in touch.
We promise to deliver not just the trash dumpster, but also exceptional customer service, too.
Our waste management company's mission is to keep Kempton BERKS, green and environmentally friendly.
We work with all of our neighbors, businesses, and communities in Pennsylvania, to ensure no litter gets left behind.
Competitively priced roll-off trash containers
We aim to save you money to get you the best quote most suited for your work.
From your initial phone call, you can get a free quote, which is fixed and won't incur any hidden services or charges throughout renting our facilities.
What you get quoted will be the final price you pay. And there's no obligation or pressure from the call handler to proceed if you are still unsure.
The 20-yard roll-off dumpster
The roll-off trash Container is 20 yards (60 ft), which offers the best size for all types of garbage collections.
We do not charge for unused space; the quote is only for your specific quantity of junk only.
If you have any queries or want a free quote for any upcoming projects, then give us a call now on (215) 531 7900.
All free quotations have no obligation or hassle, the decision entirely yours.
Overall rating of 5 out of 5 based on a total of 22 customer reviews from the following sources.
Google+:
 Rated 5 out of 5 based on 22 customer reviews.
See Also: Dumpster Rental Laureldale PA(click here to read)
Renting A Dumpster In Stony Creek Mills PA
Renting A Dumpster In Bowers PA
Renting A Dumpster In Mount Penn PA
© Copyright 2023. All Right Reserved.