Douglassville PA Dumpster Rental
Dumpster Rental In Douglassville, Pa
As your project plan comes together and you gather your materials, your employees, or your equipment, make sure you plan for dumpster rental in Douglassville, Pa as well. Disposing of the waste materials from your project in an economical and safe way is essential to a successful job, from minor landscaping to remodeling and construction.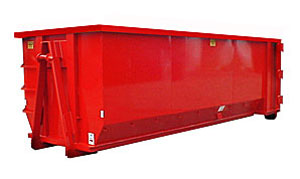 When deciding on a company from which to rent a dumpster in Berks County, give us a call at Eagle Dumpster Rental. We excel in all our services, including:
Excellent customer service
Knowledgeable staff
Fair and competitive quotes
Flexible arrangements to fit the needs of our client
Timely delivery and pick up of your rented dumpster
To lease a dumpster in Amity Township, select the company that will do the best it can to make your job easier. At Eagle Dumpster Rental, we aim to haul your trash without interrupting your overall project. When renting a dumpster in 19518, call us first and then compare the competition to our quality service.
Douglassville Celebrates Nature And History With Hikes, Biking, and Paddling
Every year, residents gather along the shores of the Schuylkill River to enjoy history and nature during "Peddle and Paddles." Beginning in Pottstown, participants tour the nearby historic Morlatton Village, bike to Ganshahawny Park, and then kayak back to Pottstown. A pleasant, peaceful way to appreciate the amenities of the area, residents of Douglassville and visitors can enjoy both the scenic atmosphere and the three-hundred-year old living history in tandem.
Places like Douglassville, Pa are hard to come by, with ample natural and historic wealth to enjoy. Protecting and preserving Douglassville, Pa requires the dedication and maintenance of groups like the Historic Preservation Trust of Berks Country. Simple things like clearing debris and carefully repairing buildings over time ensure structures will be standing and available for future generation to enjoy.
Eagle Dumpster Rental has the distinguished duty of helping with the cleanup of remarkable places like Douglassville, Pa. It may not be the most glamorous part of naturl and historical preservation, but trash hauling and disposal is an essential one.
Frequently Asked Questions
What's My First Step When Renting A Dumpster?
The first thing you'll want to do is secure several quotes. That being said, you'll need to do some preparation before you start calling companies. The more you know about the services you need, the better you'll be able to judge the quality of the company you're calling.
For example, have an estimate for how long you'll need to rent your dumpster in the city of Douglassville. The length of time you'll need a dumpster available will be based on the schedule of your job. Begin with what you need and then let the company accommodate you. Which company goes above and beyond to meet your needs will be a good indication of their dedication to your concerns.
What Kind Of Waste Can I Dispose Of In A Rented Dumpster?
Be sure to ask this question of your customer representative so they can address specific items you need to dispose of. You must be careful regarding anything potentially hazardous.
Keep in mind that most landfills have restrictions on what can or cannot be dumped. Anything that is outside of those parameters may incur increased dumping costs. Things like medical waste, left-over paint, or asbestos needs to be discussed before it gets mixed into your regular trash.
A good rule of thumb is to ask in advance rather than be caught with the wrong answer later. At Eagle Dumpster Rental, we are waiting to answer all your disposal questions.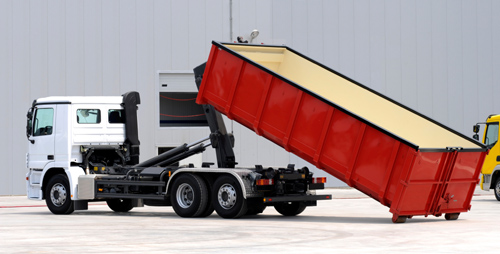 Overall rating of 5 out of 5 based on a total of 22 customer reviews from the following sources.
Google+:
 Rated 5 out of 5 based on 22 customer reviews.
See Also: Dumpster Rental Berlinville PA(go here)
Garbage Dump Service Wernersville PA
Garbage Dump Service Bechtelsville PA
Garbage Dump Service West Lawn PA
© Copyright 2023. All Right Reserved.