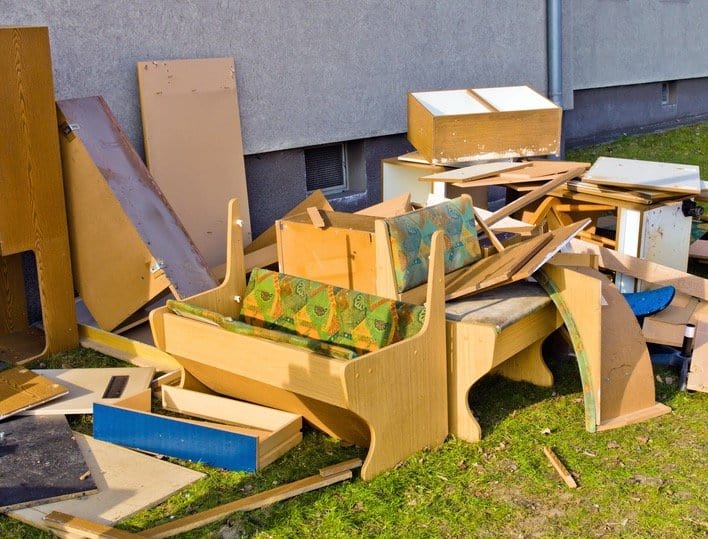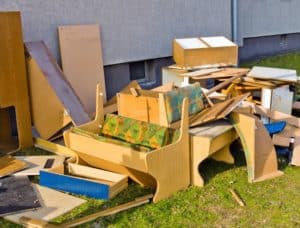 One of the best parts about owning a home is that you finally have a place to store all your stuff. One of the worst parts about home ownership is that you collect way too much stuff.
Eventually, every homeowner needs to remove some junk. Today, a growing number of homeowners across America are happy to pay for full-service junk removal.
What are the advantages of full-service junk removal? Is it the right choice for you? Let's take a closer look at the pros and cons.
Free Junk Removal Estimates
Most junk removal companies offer free estimates. Not sure how much it will cost to get rid of all this junk? Call a junk removal company. They'll come take a look at it and provide an on-the-spot estimate. In many cases, that junk removal company can remove the waste right then, or schedule an appointment at a later date.
For many people, cost is a concern with junk removal. Free estimates and honest upfront pricing make this an easy concern to avoid.
Junk Removal Companies Can Donate Old Junk
Many junk removal companies actually have donation partners. They'll spot anything of value in your junk. Instead of throwing that junk away – like old furniture, appliances, or toys – they'll give it to charity partners in your local area. You get rid of unwanted stuff and support your local community at the same time. Many people are surprised to find how much of their "junk" can be put to good use. Junk removal companies will ask for your permission before donating.
You're Being Environmentally Friendly
Junk removal companies deal with all types of junk. They know where to responsibly dispose old tires. They know exactly how to recycle a broken microwave. If they don't know how to responsibly dispose of certain types of junk, then they know who to ask.
Professional junk removal isn't just about paying someone to drag all your trash to the landfill. It's about removing junk from your property in a responsible, environmentally-friendly manner.
Dumping Everything at a Landfill is Harder than You Think
Many people are surprised to learn that certain municipalities regulate junk removal. In certain regions, it's illegal to send all your junk to the landfill. You can't just throw all of your unwanted stuff into one big pile at the landfill. Instead, you need to take extra care to recycle, remove hazardous material, and avoid costly fines at the landfill.
Do you know your local junk removal regulations? Probably not. But junk removal companies do.
Make Your Property Safer
If you've owned a home for a few years, then you might have all sorts of junk building up. Some of those materials can be hazardous, including thinners and paints. The only thing these materials do around your house is pose a hazard. The longer you ignore these problems and put them off, the more risk they pose to you, your family, your pets, and your house.
Ultimately, junk removal is a convenient service. You're paying someone to remove junk from your property. That person is a professional junk remover. They know how to dispose of your junk. They know where to dispose of it. And, they know how to do all of it in the cheapest way possible.
Request a free junk removal quote from Eagle Dumpster Rental today!
© Copyright 2020. All Right Reserved.