Are you letting your trash get the best of you? Coping with mounds and mounds of refuse can result in you feeling quite depressed. No one wants to live in a place that is continually ugly with the site of overflowing trash and waste.
Don't fret. Call the professionals. Call the best when it comes to trash removal in Philadelphia. Call Eagle Dumpster Rental.
And we have seen it all. We've seen a garage that was filled to the "brim" with refuse. We are talking scrap wood, furniture, bags of yard debris, and construction materials from a demo that was done years ago. We have seen a stairwell that sat near a commercial construction site. It was used as a junk collector for months. A property management team called us, wanting to use the stairwell again in order to lease it out. We found anything and everything in the stairwell: clothes, broken furniture, beer bottles, trash bags full of who-knows-what. The fact is, it was a tricky project, but we got it done and customers are always incredibly happy when that happens.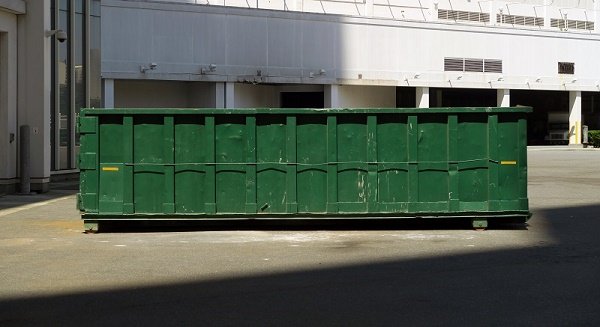 Another example is a home developer who had quite a large hot tub that needed to be moved and hauled fast in order to keep things on time with his very large reconstruction project. The hot tub was partially sunk into the ground and surrounded by nice but particularly troublesome rock. It was a little more difficult than many other hot tub removals, but it worked out. These are just a few of the many stories that come from helping customer after customer haul their trash, materials, and refuse.
No matter the story, we can always take a look and give you a fair and knowledgeable estimate on costs. Our quotes as well as our billing system are free of gimmicks or hidden costs. No one likes to spend a huge amount of whatever funds they have on the disposal of trash. We understand that. We have the most cost-effective rates in the city. Whether you are taking advantage of our more extensive services or you are looking to rent dumpsters, Philadelphia has no trash hauling business that is more professional and more low-cost than Eagle Dumpster Rental. We stay competitive with our rates because we know that we are just one piece of the puzzle. We want your project, business, and even your life to be made a little bit easier because of our services.
So give us a call and get a free estimate. We have seen and done it all. There is no trash removal job too big and no junk removal job too small. We have a great staff that remains upbeat, positive, and friendly no matter what junk you have for us. We are just happy to be helpful. Philadelphia is a fantastic city to be a part of, and it is even a better city to clean up. We hope we will be a part of cleaning up this great city by working for you.
© Copyright 2022. All Right Reserved.