Fox Chase PA Dumpster Rental
Renting a dumpster in Fox Chase, PA can be as easy as picking up the phone and talking to someone for a few minutes. Alternatively if you'd rather do business online you can fill out an inquiry on our Contact Us page and we'll get back to you via email as soon as possible. Fox Chase residents rent dumpsters for all types of reasons, including: kitchen remodel, bedroom renovation, adding new rooms onto an existing house, adding or replacing a backyard deck, digging out an area for a pool or a hot tub, redesigning a drive way, expanding a garage, etc. For commercial clients we also offer various types of dumpster service for larger jobs such as adding on offices to your building, expanding office complexes, demolition for completely new buildings and so on. There's no job too big or small for an Eagle Dumpster Rental service representative to schedule a delivery for.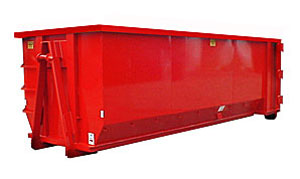 Our dumpsters are 20-yards long (60 feet) and can hold a large volume of stuff before they need to be hauled off. Materials we can accept include: lumber, raw building materials, cement (stair cases, walls, driveways, roofing), tiles, dry wall, nails, rubber tires, car batteries, scrap metal, dirt, leaves, tree trimmings, etc. Pretty much anything not classified by the Federal Government or the State of Pennsylvania as "toxic or hazardous material" can be junked in one of our 20-yard roll off dumpster bins. We can deal with clients anywhere from a single bedroom apartment cleanup all the way to large-scale construction companies who need a dozen dumpsters taken to and from the dump multiple times a week. If you've been looking for a dumpster rental company in Fox Chase, PA 19111, consider giving Eagle a call. If nothing else, we can help answer all of your questions and give you a quote as a price reference to make sure you're not being overcharged by our competitors.
Fox Chase Dumpster Delivery Areas

Preparing For Your Dumpster Rental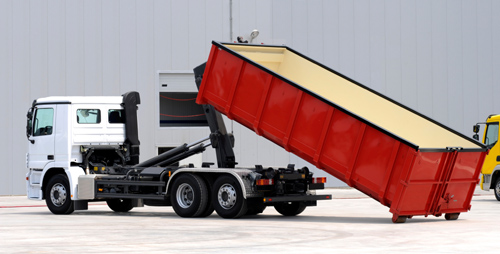 A few quick tips can make your dumpster rental as easy as possible so you can focus on completing your project. First, you'll want to plot out a spot for the dumpster to go in your yard or driveway that will be easy for you to load up the materials from. Find a nice firm spot without irreplaceable plants because you'll be having a heavy chunk of metal sitting on your property for a period of time which usually kills the plants in the area. In order to reduce the impact of the dumpster being there, we advise you to lay down a few planks of wood for the dumpster to rest on that will elevate it slightly above the ground. This will help to not only keep your plants alive but it will prevent scraping and scuffing on any cement area you choose to place it. That way when we haul off your dumpster full of garbage, you don't have to run around and do any landscaping or touching up marks on your driveway.
Overall rating of 5 out of 5 based on a total of 16 customer reviews from the following sources.
Yelp:
 Rated 5 out of 5 based on 16 customer reviews.
See Also: Dumpster Rental Tacony PA(view it now)
Dumpster Rentals Northern Liberties PA
Dumpster Rentals Roxborough PA
Dumpster Rentals Northeast Philadelphia PA
© Copyright 2023. All Right Reserved.