Walnutport PA Dumpster Rental
Dumpster rental in Walnutport, PA
Trash items can pile up quickly. When they do, they bring more than clutter to your home or business. They can bring a great deal of unwanted stress.
That's why the dumpster lease services at Eagle Dumpster Rental are so important. Our trash hauling services will come to your Walnutport home or office and take your unwanted refuse and the blues they create away. From yard debris and building material to clothes and furniture, our high-quality trash takeaway team can handle whatever you have, all at a price that is gentle on your wallet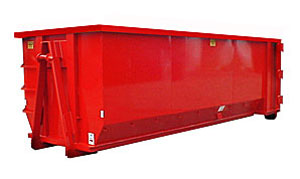 What's more, when you rent a dumpster from us, you'll get top-notch service that you can trust. From the instant you call us to the moment that last speck of unwanted debris is hauled off from your residence or storefront, our affordable team of experts will handle your needs with prompt professionalism and the utmost in courteousness. We firmly believe that only trash should be treated like trash, and this mindset is the soul of our business. It's the reason why we have become the premier dumpster rental business servicing the 18088 zip code.  Give us a call and see how we can make your trash items go away efficiently and without a fuss.
A Look at Walnutport, Pennsylvania
One of the things that make the city of Walnutport so appealing is that it's an ideal representation of a small, quiet Lehigh Valley town. It's been that way since 1909, when the city officially incorporated. It's also been pretty consistent in its size – the city's population has hovered around 2,000 people since 1980. Of course, if you're a homeowner here, you know that quiet does not necessarily mean laid-back.  There's always something to do, from carrying out that much-needed kitchen renovation to raking the excess leaves that tumble into your backyard during autumn. And when there's work to do, there's usually some clean-up that must be done in its aftermath.
Eagle Dumpster Rental has a dumpster to ideally meet your clean-up needs, whatever those needs may be. Our dumpsters for rental range from compact bins perfect for small debris to 15, 20, or even 30 yard dumpster rentals for large-scale needs like home renovation or construction projects. All of our dumpsters come with the promise of timely deliveries, prompt pick-ups, and no hidden costs or fees to worry about. What you see is what you get, and what you'll get is the best trash haul service in and around the Walnutport area.
Call us today, and see how we can help make the trash and debris in your home or office a thing of the past.

What is the difference between a roll off and front load dumpster?
A roll off dumpster is typically used for cleaning up large-scale projects such as commercial construction or a home remodel. As the name suggests, these massive containers can be rolled into a specific location, where it will stay until you schedule a pick-up. Front load dumpsters can be integrated as part of a weekly pick up schedule and are perfect for handling small-scale trash items.
What kinds of debris can I put into a dumpster?
The debris that can go into a dumpster largely depends on the kind of dumpster lease you want. A roll off dumpster is large enough to take on pieces of furniture and large-scale renovation materials, like glass or plaster.  If you're looking to rent a front load dumpster, you'll be able to fit in smaller material such as seasonal yard debris or leftover material for minor construction or renovation projects without an issue.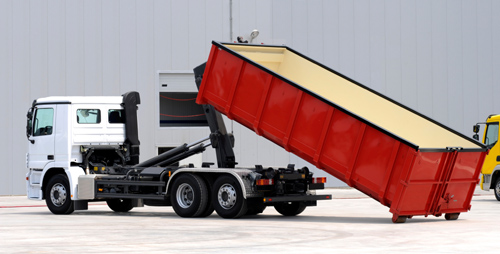 This article written 10/7/2015. Updated 10/7/15. Copyright 2015 Eagle Dumpster Rental Walnutport PA.