Ambler PA Dumpster Rental
Is your company actively looking to rent a large dumpster in Ambler? Are you thinking about doing some major remodels or renovations on your home or office, or maybe you've decided to put a pool in your back yard this winter while the prices are cheaper. Whatever the job may be, there are a few things that you'll want to do before you get started. Make sure you have all of your required permits in order. You'll need to check with the Montgomery County city planning office to see if you require any special building or public access permits depending on the extent of the job you're doing. Things like kitchen remodels or minor renovations typically don't require approval, however, addons or new buildings usually do. You'll want to get a good feel for how much material you'll need before you make the trip to the hardware store; the most annoying part about any repair or construction job is having to take a dozen trips to the local store to get a few screws or piece of wood you forgot. Finally, you'll want to make sure you have a plan for where you're going to be disposing of all of the junk you're tearing out/the extra bits of materials you've shaved off. The best plan for that part is to look into a private Ambler PA dumpster rental company.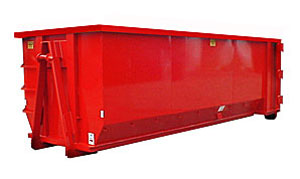 Renting a dumpster is a great way to have a convenient spot for all of your junk to go during the construction process. This eliminates having to consolidate and move around multiple piles of junk when the job is done. Since Ambler rental dumpster companies also include disposal in their price, you won't have to worry about making multiple trips to the dump to toss all of your trash. Just those two benefits alone will free up a lot of time for you so that you can focus on getting the job done right instead of worrying about taking out the trash. We've made it easy for you to get a low priced quote: just give us a call and we'll walk you through everything and get you an estimate over the phone.
Where We Service Ambler PA Dumpster Rental Clients

Making The Most Of Your Dumpster Rental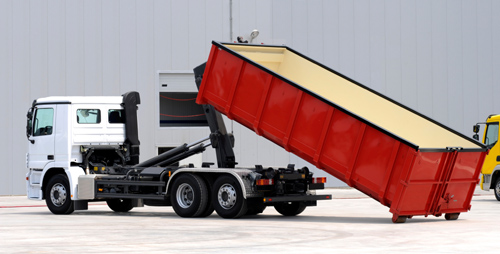 The dumpster you'll be renting from Eagle dumpster rental is 20-yards long and holds a huge volume of waste. Since it is such a large, flat-bottomed object, we recommend you pick out a nice flat spot in your yard for us to drop it off. Keep in mind that it will most likely kill the grass underneath it, so we recommend you put down some planks of wood where it will be resting to reduce the surface area it will be contacting your ground. If you instead prefer to have it placed in your driveway, we recommend putting down a thick tarp or something similar to prevent scratching the driveway. Finally, we recommend having us drop your Ambler dumpster rental in a spot that's close to your working area so it's nice and convenient to toss everything in the bin. Call us today to get more tips and tricks to making the most of your upcoming rental!
Overall rating of 4.8 out of 5 based on a total of 25 customer reviews from the following sources.
Google+:
 Rated 4.8 out of 5 based on 25 customer reviews.
See Also:
Roll Off Dumpsters in Wynnewood PA
Roll Off Dumpsters in Montgomeryville PA
Roll Off Dumpsters in Miquon PA
Roll Off Dumpsters in Maple Glen PA
© Copyright 2023. All Right Reserved.