Coastal Cleanup Day is an annual event where millions of people gather to make a difference in their communities. 
There is a lot of trash that ends up on the coastline, and not only is this unsightly, it can also be dangerous. This is why on Coastal Cleanup Day, millions of volunteers come together to not only remove waste from the beach but also document what they have found.
Renting a dumpster in Chesapeake City, Maryland is easy and affordable because of Eagle Dumpster Rental's continued work in Cecil County.
This litter cleanup and prevention movement was first founded by the Ocean Conservancy and has grown over the past three decades into something that everyone can get involved in. There are events at beaches, lakes, rivers, and other bodies of water to allow everyone to do their bit for the environment.
The initiative is currently running in over 100 countries where communities come together for the shared goal of making the environment a better place.
Why Are Coastal Cleanups Important?
There are many reasons why coastal cleanups are important and are something that we can all get involved in. The beach can attract a lot of waste from the local area as well as from around the world, which causes a range of issues.
Coastal cleanups work to combat a range of issues, including:
Water pollution that is caused by plastics and other toxic chemicals that are thrown into the sea and can be very harmful to those who consume the water, including humans, as it contaminates food and water supplies

Animals can mistake trash for food which can be very dangerous for all kinds of marine life

Working together with others in a coastal cleanup can bring you closer to your community and raises environmental awareness to the wider area

Beaches are an important part of the environment, especially for areas that are based around tourism, and keeping them safe allows everyone to make use of these natural landmarks
Local Organizations Making A Difference
Eagle Dumpster Rental works with local communities who are wanting to make a difference and participates in Coastal Cleanup Day. 
Our company has worked with a range of local organizations on this day to help them clear trash from waterways and ensure that the environment is safe, healthy, and suitable for all. We support and work with those organizations that are dedicated to removing trash from natural landmarks and helping them get the tools they need to get the job done well.
Working with organizations like Keep Lee County Beautiful, SeaGrant, and Keep Martin Beautiful has allowed us to contribute to removing thousands of pounds of waste from local waterways over the years.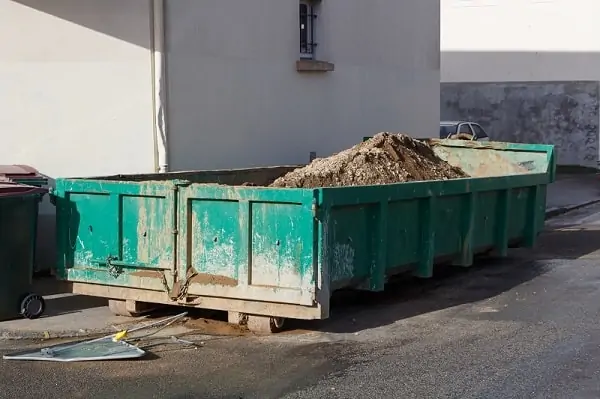 Our company continues to support local communities and organizations in their environmental efforts.
For Coastal Cleanup Day 2020, we are proud to support:
This is an action-orientated organization that relies on volunteers and equipment to do the good work of cleaning local waterways. 
Missouri River Relief has worked with 27,865 volunteers and cleaned up more than 940 tonnes of trash from local waterways since its inception in 2001. The organization continues to provide educational programs for students and teachers across the area to help them learn ways to support a healthy river.
Friends of Great Salt Lake
Friends of Great Salt Lake was founded in 1994 and is focused on supporting the fragile ecosystem of the Great Salt Lake.
They aim to provide people with the knowledge and tools needed to support this waterway, encouraging locals to take their own steps in protecting the lake. Friends of Great Salt Lake continues to increase public awareness and appreciation for the river through education, research, advocacy, and public events.
How To Host A Solo Coastal Cleanup
Cleaning up the coastline does not have to be reserved for only one day of the year as anyone can take some small steps to make a difference whenever they are next by the sea.
If you are interested in participating in Coastal Cleanup Day or want to create your own event, follow these tips to ensure it is a safe and successful endeavor:
Make sure that you pick a location that is secluded to allow for social distancing, which includes considering the time of day you go to the beach

Bring the necessary equipment with you, including personal protection equipment (PPE) like gloves, a mask, and a hand sanitizer. Ensure you are wearing closed-toe shoes and have some refreshments with you to keep you hydrated

Download the Clean Swell app to record the data regarding the trash you are collecting, such as the type and amount

Safely collect and dispose of all trash using the necessary equipment

When the event has finished, make sure to safely remove and dispose of your gloves to prevent contamination

Sanitize all gear used in the clean up before taking it home
You can use the hashtag #CleanOn to share your results and progress with like-minded people.
One Step At A Time
Cleaning coastal areas is a vast task and one that takes a lot of work, people, and hours dedicated to it. This can feel overwhelming, but every effort counts. Regardless of how much or how little you can do, continue to try your best to do your bit for the environment, as it will make a difference. 
We continue to work with organizations that support the Coastal Cleanup initiative to ensure that our area is safe and healthy for everyone to enjoy. 
© Copyright 2023. All Right Reserved.