Swarthmore PA Dumpster Rental
With a population under 10,000 people, Swarthmore is considered a fairly small borough in Delaware County, PA. It's actually deemed too small to have it's own secondary school so their education system merged with Nether Providence High School to form Strath Haven High School in order to save on money and resources by building one large High School instead of multiple small ones. This also allows them to pool their educational resources and use more qualified teachers rather than spreading their resources thin. This strategy is fairly common when it comes to small to mid-sized towns across the United States that simply can't afford a budget to handle these types of operations without joining together.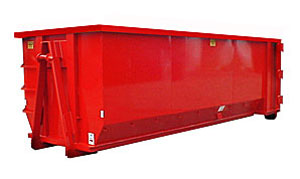 When this does happen neighboring cities tend to also split the city service responsibilities as well such as landscaping, grounds keeping and waste management. One popular solution is to alternate dumpster rentals for the high school's garbage collection solution. This helps avoid any conflict of interest when it comes to each area budgeting their fair share of the typical services required to keep this type of agreement running smoothly. Eagle dumpster rental now has an inexpensive Swarthmore dumpster rental Philadelphia PA service that caters to all manners of customers. We can handle large-scale government operations, mid-sized company or industrial dumpster rentals or even a single haul of trash from a residential customer's guest bedroom renovation. If it can be loaded up in a 20-yard haul off dumpster in Swarthmore PA 19081, Eagle is the company to call!
Dumpster Rentals in and around Swarthmore PA

You Load It Up, We Handle The Rest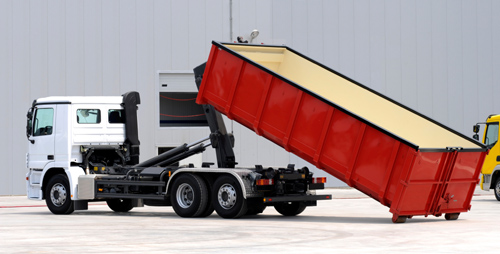 We offer a completely hands-off solution when it comes to disposing of your junk. When you give us a call we'll run you through every step of renting a dumpster as well as what kind of materials are able to be junked, which will be recycled, and how much it will cost. Basically, when you schedule a rental from us we'll load up a 20-yard bin onto one of our specialty flat-bed trucks and drive it over to your job site. We'll unload it and leave it there for the duration of your rental or until you've filled it up to capacity, whichever comes first. At that point we'll drive back over and load your garbage bin back onto our truck. From there you'll never have to see the garbage again; we'll haul it off to the Delaware County Dump and recycling center, get everything sorted according to material and whether or not it can be recycled or must be taken to the landfill, and go from there. The initial price we quote you during a phone call or email accounts for all disposal fees (assuming you don't exceed the maximum weight we quote you) as well as transportation costs, delivery and pickup. We look forward to helping you on your next project and hope we can answer any questions you may have.
Overall rating of 4.80 out of 5 based on a total of 25 customer reviews from the following sources.
Google+:
 Rated 4.80 out of 5 based on 25 customer reviews.
See Also:
Container Supplier Sharon Hill PA
Container Supplier Rutledge PA
Container Supplier Rose Valley PA
Container Supplier Ridley Park PA
© Copyright 2022. All Right Reserved.