Lansdowne PA Dumpster Rental
Just minutes away from Downtown Philly, Lansdowne PA was named after the Marquess of Lansdowne, a royal English family. Due to a railroad stop nearby the borough, the city grew in population as a convenient point to settle that wasn't already too developed. Nearly all of the buildings are residential with only a few commercial buildings located in close proximity to the railroad stop. There are a handful of industrial buildings set up however they are being used less and less over the past 40 years due to being outdated and inefficient with most of them not operating at all.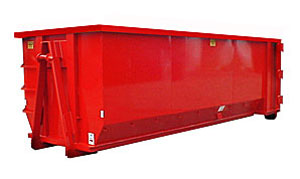 With businesses closing and industrial facilities being shut down there is a need for demolition to make room for new homes so the land is utilized to the fullest extent. It's far better for the environment to demolish old buildings and replace them with useful ones than it is to clear out new space where nature has already taken root. Large scale demolition projects call for a solid waste management company who will make sure all of the resources are recycled where possible. EagleDumpsterRental.com not only provides the dumpsters for your construction/demolition project, but we also sort and recycle your materials so that the bare minimum of your junk is actually wasted and sent to landfill. We're happy to go over our process, the costs, time estimates and so on with you over the phone or via email should you have any questions. We're available pretty much 24/7 by email and by phone during all business hours and most weekends.
Locally Owned Lansdowne PA Dumpster Rental Service

Getting Your Money's Worth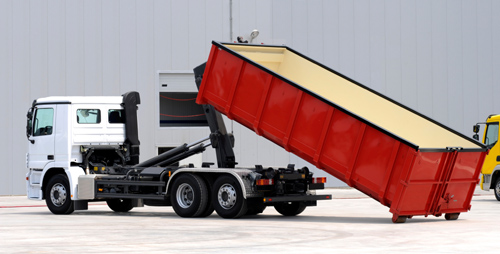 When you're looking for a dumpster rental company in Lansdowne you need to make sure you're paying a fixed cost vs a variable cost. While the variable costs may seem lower up front, there is a good chance you'll end up paying more than expected when the bill arrives. Most people misjudge the weight of the volume of garbage they're disposing of, and variable cost companies will charge per tonne disposed of. A somewhat standard rate of disposal in Delaware County is around $75.00 per tonne on top of the initial rental fee they charge you so a slight miscalculation can end up costing you hundreds of dollars. On the other hand, a fixed cost Lansdowne PA dumpster rental will quote you one price for the dumpster and charge you for the time rented instead of the weight hauled. This also provides transparency with the entire billing process so everyone is on the same page with what it will cost in the end.
Overall rating of 4.80 out of 5 based on a total of 25 customer reviews from the following sources.
Google+:
 Rated 4.80 out of 5 based on 25 customer reviews.
See Also: Home Dumpster Service Glenolden PA. Click for more.
Dumpster Cost In Havertown PA
Dumpster Cost In Folsom PA
Dumpster Cost In Folcroft PA
© Copyright 2023. All Right Reserved.