Chesterbrook PA Dumpster Rental
Quick, Reliable, Professional Service
Why does Eagle Dumpster Rental excel at waste management in Chesterbrook? A few quick points: -Fast -Friendly -On Time -Professional -Serves Residential & Commercial -Handles all sorts of waste. Many contractors or home re-modellers alike make the mistake of figuring a dumpster is a dumpster until they deal with a bad rental company. Nothing can set a project back like improper storage or waste space, and nothing is uglier than having a big dumpster full of trash sitting on your property for weeks after it was supposed to be disposed of. That's why we pride ourselves in timeliness and professionalism when it comes to Chesterbrook Philadelphia dumpster rental. We handle everything from delivery and pickup to environmentally friendly safe disposal in accordance to Pennsylvania's Recycling Page. We like to think we're helping to save the planet, one dump truck at a time.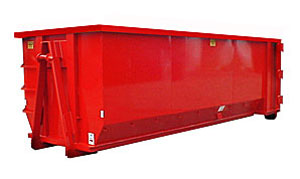 Since Chesterbrook is so close to the Valley Forge National Historical Park, keeping garbage where it belongs is important to the preservation of our natural resources, both for consumption and sightseeing! While it's not a glorious subject, waste management is a vital part of keeping our environment healthy and our neighbors happy. a roll-off Chesterbrook PA dumpster rental may be exactly what you need to both do your part in keeping waste disposed of where it should. Your next home renovation project, spring cleaning bonanza, landscaping rehaul, or even replacing your mattresses and box springs can generate a significant amount of garbage which is why Eagle offers the perfect solution: a 20 yard roll-away dumpster.
Eagle's Chesterbrook PA Disposal Service Area
What is a "roll-away" dumpster?
Eagle's roll-away (aka roll-off, or portable) dumpsters are pretty much what they sound like: we pick up and deliver a dumpster via a large specialized flat-bed truck, not much unlike a tow truck but larger, to your job site, house, parking lot, construction zone, etc. and unload it from our truck. Then, a few days/weeks/months (whatever your reservation length is), we will drive our truck back over and haul it all off to the local Chesterbrook waste management center. Out of sight, out of mind, and you will sleep well knowing we did it all in a "green" fashion.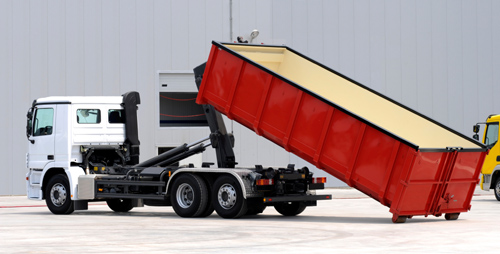 We appreciate you looking into Eagle as your Chesterbrook roll off dumpster provider and would be happy to answer any questions you may have about your rental. Feel free to visit our website and give us a call at the number listed below to chat with our friendly staff of customer service representatives. If we don't answer the phone, we'll give you a call back as soon as possible! Alternatively, feel free to send us a message via email on our Contact Us page or at [email protected] .
Overall rating of 4.80 out of 5 based on a total of 25 customer reviews from the following sources.
Google+:
 Rated 4.80 out of 5 based on 25 customer reviews.
See Also:
Dumpster Rental Pricing in Chester Heights PA
Dumpster Rental Pricing in Chadds Ford PA
Dumpster Rental Pricing in Broomall PA
Dumpster Rental Pricing in Brookhaven PA
© Copyright 2023. All Right Reserved.