Wernersville PA dumpster Rental
Eagle Dumpster Rental in Wernersville, PA
When you start planning your next remodel or construction project, it's important to think about trash removal. It's a vital part of any project, and to prevent refuse just lying around your yard or office, consider renting a dumpster in Wernersville, PA. Dumpster rentals are a great way to gather trash in one place, and then have an experienced company take care of the dumping. After all, your time is better spent focusing on your project rather than worrying about landfill and municipality fees. The Berks County borough of Wernersville has a few options when it comes to leasing a dumpster, but the smart choice is Eagle Dumpster Rental.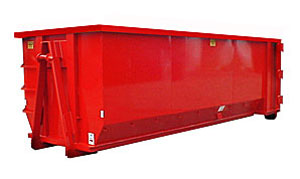 We pride ourselves on helping you make your project as smooth as possible. That means we provide you with a fair and accurate quote, all fees included up front, and we work with you to meet your needs in a timely fashion. We deliver, and pick up, on time, and our knowledgeable staff is available to answer any questions you may have throughout the process. It's important to know local 19565 regulations, proper disposal processes, and how to safely handle refuse material – particularly anything with harmful substances or chemicals on it. We at Eagle Dumpster Rental make sure we're the experts so you have a partner you can trust.
Wernersville's Growing Community
In the 19th and early 20th century, Wernersville was considered a resort community. It was a favored stop on the Reading Railroad, and there used to be a number of large resort hotels in the area. Over time, the hotels disappeared due to fire, demolition, or transformation. This changed the city's landscape to some degree, opening it up for more residential expansion. Such a change requires construction, demolition, and clean up to make a place habitable. As these changes occurred, more people moved into the area, and much like many other urban areas of today, the city of Wernersville continues to expand.
If your project is involved in this expansion, or even if it's just an expansion of your own home, you're most likely going to need a dumpster. You'll likely need trash hauling services, as well. However, it's important to keep in mind that when you're dealing with old, historic buildings, some of the materials could be toxic. By developing a partnership with us at Eagle Dumpster Rental, we can handle the safe removal of all toxic materials, and we dispose of it in safe and proper ways.
Frequently Asked Questions
Q: Why Might I Need to Rent a Dumpster?
A: The following reasons are all good reasons to lease a dumpster:
Basement, attic, or garage clean out
Yard trash removal
Remodeling projects
Roofing projects
New construction
Demolition of a building
Office building clean out
This list isn't meant to be exhaustive since a dumpster can be useful in many other situations, as well. However, this gives you a general idea of what a dumpster is used for.
Q: What are Common Dumpster Sizes? What Size Should I Get?
A: The most common sizes include 10 yards, 20 yards, 30 yards, and 40 yards. The size you should rent depends on the size of your project. Smaller residential projects may not generate as much trash and debris as large corporate construction projects. The best way to determine what size you should get is to call us directly. That way, one of our knowledgeable, friendly customer service representatives can help you figure out which size works best for your project, and they can help guide you should you need a permit to store that dumpster for the duration of the project.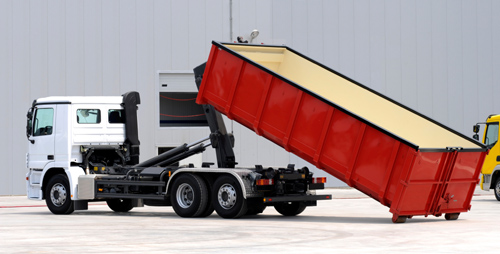 Overall rating of 5 out of 5 based on a total of 22 customer reviews from the following sources.
Google+:
 Rated 5 out of 5 based on 22 customer reviews.
See Also: Dumpster Rental West Lawn PA(visit this page)
Garbage Collection Service Bechtelsville PA
Garbage Collection Service Berlinville PA
Garbage Collection Service Town PA
© Copyright 2022. All Right Reserved.