Dumpster Rental West Lawn PA
The Number One Choice for Affordable, Reliable Roll off Dumpster Rentals in The City of West Lawn , PA
Call (484) 258-9111 now to book your Construction or Residential Dumpster
If you are putting your dumpsters on communal land, a street, back alley, or lot, you'll have to check with your municipality regarding the need for a permit. 99.9 percent of the time if you are putting the canister on personal property a license isn't necessary but in all situations we suggest that you contact your Township to be clear about the topic. Below is the contact for your local municipal authority.
Spring Township​
Spring Township​ Web Site
2850 Windmill Road
Sinking Spring, PA 19608
610.678.5393
Eagle Dumpster Rental is the top roll off dumpster rental service in West Lawn . Consumers love our friendly customer service and no hassle rates with each order. From home renovations to large commercial construction projects, our clients have relied on us for projects of all sizes.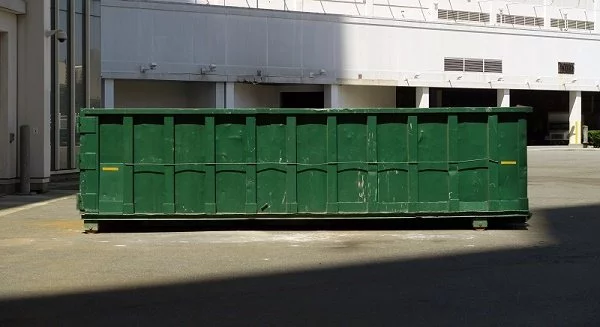 EDR carries a wide selection of roll off dumpsters
· 10 yard dumpster: Typically used for concrete and dirt or very modest home renovation tasks
· 15 yard dumpster: Ideal for small-medium sized projects, such as remodeling or renovating a single room of your house
· 20 Yard dumpster: Medium sized dumpster which fits an array of construction and home renovation jobs
· 30 Yard dumpster: Appropriate for larger construction projects
· 40 Yard dumpster: This is a really large dumpster and is appropriate for large home demolition jobs or complete gut undertakings.
Enter your ZIP code above for a fast quote online today. Within minutes you can discover just how much your dumpster rental will cost. Eagle should be able to deliver a dumpster to your address the same or next day during regular working hours.
Eagle Dumpster Rental has many years of experience delivering dumpsters to customers across Philadelphia, Eastern Pennsylvania, and Delaware. Clients enjoy same day delivery and pickup. Whether you are a large-scale builder, a small business owner, or a local resident, all clients get the same great service: dumpsters are delivered on time, at a fair price, with no hidden fees or costs.
Eagle takes pride in providing an economical roll off experience, we are committed to the highest level of service. To ensure timely deliveries, Eagle Dumpster Rental has offices in Philadelphia, Chester County, Montgomery County, Lehigh County, Delaware County, Berks, and Bucks County, along with an office in Wilmington,Delaware.
Type your ZIP code to the online form to request a quote. A knowledgeable member of the service team will contact you with Container prices in your regional area.
Same day dumpster rental has arrived in West Lawn Berks.
Eagle Dumpster Rental doesn't want to leave out the 1,700 of you living in West Lawn Berks, so that is why we are offering you the same day dumpster rental service. Our dumpsters can reach everyone living in the vicinity of the zip code 19609 area.
Our staff members are highly experienced and are on hand to advise you on the best way to clear all waste from your site.
We don't only cater for residents, but also for big commercial projects, construction sites, and any other community assignments.
Be assured that our same day dumpster service will optimize the performance of your work and to ensure everything goes accordingly to plan so that you can meet all of your goals/deadlines. It doesn't matter what your circumstance is, from whether it's a trash pile-up in your backyard or garbage collection in the garage.
Life can get to the best of us, so we don't judge on any situation. There's nothing that will take us by surprise, and we only have a problem-solving outlook.
We recommend the 20-yard roll-off dumpster
It has an open top and a swing door at ground level, both allowing for easy access. The 20-yard roll-off dumpster has the most suitable capacity, for both small and large projects. It minimizes the need for any return trips and ensures the whole process goes smoothly and to plan.
Our specialized roll-off truck will transport the unit to and from your destination, as per the arrangement you make on the telephone call.
Common items accepted by Eagle Dumpster Rental
The most common materials we collect are:
Construction debris
Tree trimmings and garden waste
Old furniture
Sand/gravel/dirt
Timber/wood.
If you do have an artifact that you may think will be of concern, then please discuss it with our team member. They'll work with you in regards to any complications. Please note that some items get prohibited from our containers, so always double check the contents of your junk before proceeding with the service.
Same day dumpster rates
We are the most competitive for the zip code 19609 vicinities. Our confidence in price is shown from you getting a free quote on the first call – with no hassle or obligation.
There's no extra charges or hidden fees in our prices; your estimate will be the same price as on your finalized bill – so there won't be any nasty shocks or surprises.
To round it off
Our same day dumpster service is here for whenever you need us. Our policy is to work with all neighbors, residents, businesses, and communities to help keep Pennsylvania a clean and environmentally friendly location in the United States.
If you need our trash removal services now, then please call us on (215) 531 7900. Our team of highly trained experts will know everything about how your local waste management works.
Don't miss out on our unbeatable and affordable rates in West Lawn Berks.
Overall rating of 5 out of 5 based on a total of 22 customer reviews from the following sources.
Google+:
 Rated 5 out of 5 based on 22 customer reviews.
See Also: Dumpster Rental New Morgan PA(here)
Container Supplier Town PA
Container Supplier Temple PA
Container Supplier Alleghenyville PA
© Copyright 2023. All Right Reserved.