Dumpster Rental Lyon Station PA
The #1 Choice for Economical, Dependable Roll off Dumpster Rentals in The City of Lyon Station , PA
Call (484) 258-9111 now to book your Construction or Residential Roll Off Dumpster
If you are placing your dumpster on public property, a road, back alley, or lot, you will need to consult your township regarding the necessity for a permit. 99.9 percent of the time if you are placing the roll-off dumpster on personal property a permit isn't necessary but in all situations we recommend that you contact your Township to be clear about the topic. Below is the contact for your local authority.
Lyons Borough Office
Lyons Borough Office Web Site
316 S Kemp St
Lyons, PA 19536
(610) 682-4730
Eagle Dumpster Rental is your leading roll-off dumpster rental service in Berks. Customers enjoy our customer service and competitive prices with each order. From home renovations to large commercial building projects, our customers have relied on us for jobs of all sizes.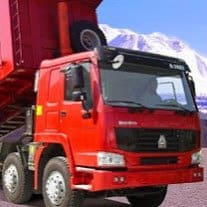 EDR carries a wide selection of roll off dumpsters
· 10 yard dumpster: Typically used for concrete and dirt or very small home reno tasks
· 15 yard dumpster: Ideal for small-medium sized projects, such as remodeling or renovating a single room of your house
· 20 Yard dumpster: Moderate sized dumpster which fits a range of construction and home renovation jobs
· 30 Yard dumpster: Appropriate for larger construction jobs
· 40 Yard dumpster: This is a really large dumpster and is appropriate for large home demolition jobs or complete gut jobs.
Enter your ZIP code to get a fast quote online now. Within minutes you candiscover just how much your dumpster rental will cost. Eagle should be able to deliver a dumpster to your address the same or following day during normal working hours.
Eagle Dumpster Rental has many years of experience delivering dumpsters to customers across Philadelphia, Eastern Pennsylvania, and Delaware. Clients enjoy next day delivery and pickup. Whether you're a large-scale builder, a small business owner, or a local resident, all clients receive the same great service: dumpsters are delivered on time, at a reasonable price, with no hidden fees or costs.
Eagle takes pride in providing an economical roll off experience, we are committed to the highest level of service. To ensure on time deliveries, Eagle Dumpster Rental has offices in Philadelphia, Chester, Montgomery, Lehigh County, Delaware County, Berks, and Bucks County, together with an office in Northern Delaware.
Type your ZIP code into the online form to request a quotation. A knowledgeable member of the support team will contact you with Container prices in your area.
Roll-Off Dumpster is now available to rent in Lyon Station Berks.
For everyone in Lyon Station Berks, we can now let you hire out a 20-yard roll-off dumpster.
If you live or own business around the area of zip code 19634, then we can help you with any trash removal that may accumulate on site – it doesn't matter if you are a resident or a commercial property developer, we are available to lend you a hand.
Do you live in Lyon Station Berks?
It doesn't matter how small the collection, from whether it's just a jumble in the garage or a garbage pile-up in your backyard – our roll-off dumpster can take it all.
Don't be embarrassed about your circumstance. Our staff won't criticise or judge, we only have a can-do attitude, with the goal of clearing your unwanted stuff.
A declutter will be a breath of fresh air, and just what you need to make a new start.
Are you a commerce project manager needing a professional waste removal service?
Your deadlines will be our priority – we will do everything to help make your project a success.
20-yard roll-off dumpster
This particular unit has an open top and a swing door on ground level – making access compatible to fit around any scale of work.
The roll-off dumpster will be dropped off and collected by a specialized truck. You will get to organize the drop-offs and pickups over the phone.
Some residents managed to rent a dumpster for a day, which helps significantly in getting the lowest rates.
Everyone in Eagle Dumpster Rentals is experts on trash disposal, through our many years of experience working around Philadelphia – so we will give you all the right solutions for your project, as well as offering any advice to problems.
The best rates for trash disposal in Pennsylvania
We offer a free quote on, with no pressure or obligation.
Our first quotation won't get altered through the rental period, we don't add hidden costs or extra charges.
The rates we offer are the lowest in your area.
Common refuse we collect.
Always discuss the contents of your junk beforehand with our phone operator, and double check your materials aren't on the restricted list. Common debris we pick up is gravel, dirt, garden waste, construction debris, etc.
If there's anything of particular concern, then one of our experts will give you the best solution.
And also we mustn't forget to mention
Eagle Dumpster Rental aims to network with all residents, neighbors, businesses, industries, and communities in Philadelphia to keep our place litter free and environmentally friendly, by providing a helpful trash container hiring service.
Lyon Station Berks is a lovely gem in Pennsylvania, and we want to keep it like that.
If you require hiring a roll-off dumpster, then call us now on (215) 531 7900. Trash dumpsters to rent could not be any more affordable, and the bonus is the over and beyond service that we consistently provide to all of our clients.
We promise to not let you down.
Overall rating of 5 out of 5 based on a total of 22 customer reviews from the following sources.
Google+:
 Rated 5 out of 5 based on 22 customer reviews.
See Also: Dumpster Rental Lyons PA(check out)
Dumpster Cost South Temple PA
Dumpster Cost Maxatawny PA
Dumpster Cost Hereford PA
© Copyright 2022. All Right Reserved.