Dumpster Rental Hereford PA
The #1 Choice for Affordable, Dependable Roll off Dumpster Rentals in The City of , PA
Call (484) 258-9111 now to reserve your Construction or Residential Dumpster
If you are putting your rental dumpster on communal property, a street, back alley, or lot, you'll have to consult your township regarding the necessity for a permit. 99.9 percent of the time if you're putting the bin on personal property a permit isn't necessary but in most situations we recommend that you contact your Township to be clear about the subject. Below is the contact for your local authority.
Hereford Township
Hereford Township Web Site
P.O. Box 225
Hereford Pa 18056
610-845-2929
Eagle Dumpster Rental is the leading container rental service in Hereford. Clients enjoy our friendly customer service and no hassle prices with every order. From house renovations to large commercial building projects, our clients have relied on us for projects of all sizes.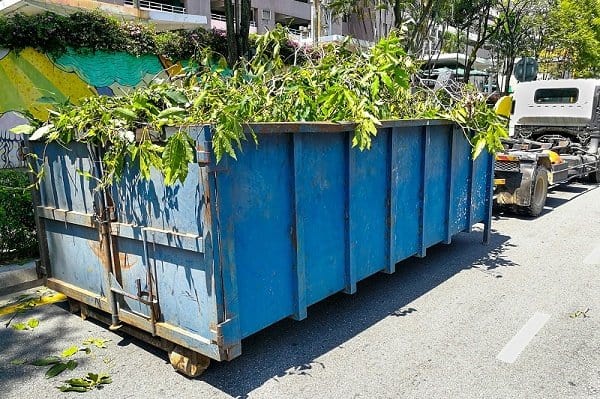 EDR carries a wide variety of dumpsters
· 10 yard dumpster: Typically used for dirt and concrete or very small home reno jobs
· 15 yard dumpster: Perfect for small-medium sized projects, like remodeling or renovating a single room of your house
· 20 Yard dumpster: Medium sized dumpster which fits an array of building and home renovation projects
· 30 Yard dumpster: Appropriate for larger construction projects
· 40 Yard dumpster: This is a really large dumpster and is appropriate for large home demolition projects or complete gut jobs.
Enter your ZIP code to get a quick quote online today. Within minutes you canfind out exactly how much your dumpster rental will cost. Eagle should be able to deliver a dumpster to your address the same or following day during regular working hours.
Eagle Dumpster Rental has 20+ years of experience delivering dumpsters to customers across Philadelphia, Eastern Pennsylvania, and Delaware. Clients enjoy same day delivery and pickup. Whether you are a large-scale builder, a small business owner, or a local resident, all customers get the same great service: dumpsters are delivered on time, at a reasonable price, with no hidden costs or fees.
Eagle takes pride in providing an expert dumpster rental experience, we are committed to the highest level of service. To ensure on time deliveries, Eagle Dumpster Rental has offices in Philadelphia, Chester, Montgomery County, Lehigh, Delaware County, Berks County, and Bucks County, along with an office in Northern Delaware.
Type your ZIP code to the online form to request a quote. A knowledgeable member of the service team will contact you with Roll-off container prices in your area.
20-yard dumpster rental now available in Hereford BERKS
Do you live in the zip code areas of 18056 or 19504? If yes, then we are now offering an affordable 20-yard dumpster rental service, which can get transported to and thro to your site by one of our specialized roll-off trucks.
Eagle dumpster rental has many years experience of serving Hereford BERKS; it doesn't matter how large-scale or small for your trash clearing requirements, we will be able to help.
Why use a 20-yard dumpster?
20 Yards (60 ft) size container is both the right size for big and small debris clearing tasks. Ones that are 30 ft we found were too small for most clients – so we are confident that our team will give you the right dumpster.
Professionally trained in waste management, our experts will know from experience on what tools you need to get the job done, too.
The 20-yard dumpster rental will efficiently deliver what you expect.
We strive to be reliable, fast and competitively priced.
It starts with a phone call to one of our advisors, who will give you a free quote (no obligation or hassle) along with a friendly chat on how our waste management service works and making sure everything meets your expectation.
Our specialized roll-off truck will deliver and pick-up the 20-yard dumpster before we then safely dispose of all your rubbish.
If you're a resident of Hereford Berks
Our dumpster rental services welcome residential jobs, as well as commercial projects. Is your garage full of unwanted clutter? Or have old furnishings got lost in your front yard?
We know the nature of this service may be embarrassing to some. However, we understand problems of all sorts and are only here to help you solve the problem for the future.
Our team at Eagles dumpster rental pride themselves in friendly service, who only have the motive of looking forward and solving your problems. There's nothing we haven't seen before – we are just on hand to get all of your waste cleared.
Another Benefit Of Using The 20 Yard Dumpster Rental Service
You will not pay for the spare space left in your 20 Yard Dumpster; the waste quota itself marks the price – so don't worry about the containers being too big.
When you discuss the nature of your project, our team will know what to expect in size, and we do not add any extra fees or hidden costs. What you get quoted is what you pay. We like to provide an honest and fair service to all of our customers.
If you have any further questions, then please don't hesitate to speak with our waste collection team.
How to hire a 20-yard dumpster
If you live in Hereford BERKS and need a 20-yard dumpster, then give us a call on (215) 531 7900.
Please make sure you specify the types of waste you have, so we can double check the item isn't restricted. Do not worry, as our staff will give you all the answers you need for any problems.
We are no strangers to the whole vicinity of zip code 18056 and 19504 areas, so we have experienced knowledge of your location too.
Overall rating of 5 out of 5 based on a total of 22 customer reviews from the following sources.
Google+:
 Rated 5 out of 5 based on 22 customer reviews.
See Also: Dumpster Rental West Reading PA(click for more)
Easy Trash Hauling In Birdsboro PA
Easy Trash Hauling In Lorane PA
Easy Trash Hauling In Wyomissing PA
© Copyright 2023. All Right Reserved.