Dumpster Rental Berlinville PA
The #1 Choice for Economical, Dependable Roll off Dumpster Rentals in The City of Berlinville, PA
Call (484) 258-9111 today to reserve your Residential or Construction Dumpster
If you are placing your dumpster on public property, a street, alleyway, or parking lot, you will have to consult your township regarding the necessity for a permit. 99.9 percent of the time if you're placing the dumpster on personal property a license is not necessary but in most cases we suggest that you contact your Township to be clear on the topic. Below is the contact for your local authority.
Colebrookdale Township
Colebrookdale Township Web Site
765 W. Philadelphia Avenue
Boyertown, PA. 19512
610-369-1362
Eagle Dumpster Rental is your leading roll off dumpster rental service in Berks. Clients enjoy our friendly customer service and competitive prices with every order. From house renovations to large commercial building projects, our customers have relied on us for jobs of all sizes.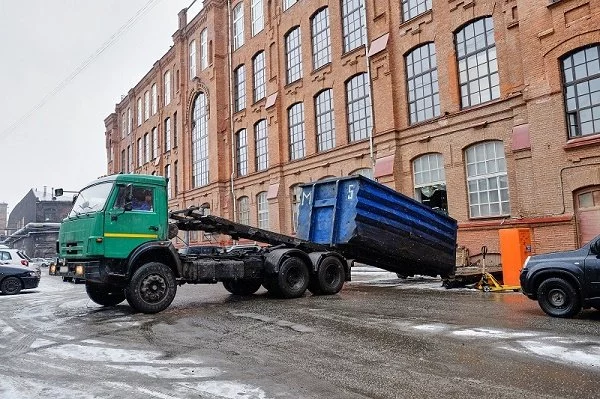 EDR carries a wide variety of roll-off dumpsters
· 10 yard dumpster: Typically used for concrete and dirt or very modest home renovation jobs
· 15 yard dumpster: Ideal for small-medium sized jobs, such as remodeling or renovating a single room of your house
· 20 Yard dumpster: Moderate sized dumpster which fits an array of building and home renovation jobs
· 30 Yard dumpster: Appropriate for larger construction jobs
· 40 Yard dumpster: This is a really large dumpster and is appropriate for large home demolition projects or complete gut undertakings.
Enter your ZIP code to get a fast quote online now. Within minutes you canfind out just how much your construction dumpster rental will cost. Eagle should be able to deliver a dumpster to your address the same or following day during normal working hours.
Eagle Dumpster Rental has years of experience delivering dumpsters to clients across Philadelphia, Eastern Pennsylvania, and Delaware. Clients enjoy same day delivery and pickup. Whether you are a large-scale builder, a small business owner, or a local resident, all clients receive the same great service: dumpsters are delivered on time, at a reasonable price, with no hidden fees or costs.
Eagle takes pride in providing an reliable roll off experience, we are committed to the highest level of service. To ensure timely deliveries, Eagle Dumpster Rental has offices in Philadelphia, Chester County, Montgomery, Lehigh, Delaware County, Berks County, and Bucks County, together with an office in Wilmington,Delaware.
Type your ZIP code to the online form to request a quote. A friendly member of the service team will contact you with Roll-off container prices in your area.
Construction Dumpster available for hire in New Berlinville Berks
Do you live in New Berlinville Berks? Have you got a trash pile in need of removing?
We've got a 20-yard construction dumpster now available to rent out in your area. It's not just for large-scale commercial projects, but we also loan for residential projects too.
Do you live in the zip code 19512 area?
We understand that there are loads of reasons why citizens can get stuck with a lot of rubbish. Maybe you've recently moved house, or you're having your home renovated; situations where debris is likely to pile up high.
Another common problem old possessions getting stored in the garage, which can quickly accumulate costing you an area of your living space.
Whatever your reason, our team of experts are not here to judge; we only want to help, look at the positives and work to solve your garbage problem.
Why choose Eagle Dumpster Rental?
We have the best deals for hiring a dumpster, and our experienced staff is ready to help with your trash hauling requirements.
Other benefits include:
A friendly and professional team who will help you every step of the way.
The most competitive fees you can find in New Berlinsville Berks.
We make your priorities ours too; if you have deadlines running for your project, then we will be flexible towards all your needs.
Construction sites and businesses
There's no job too big for Eagle Dumpster Rental; our team of experts has had years of experience, primarily working with commercial and construction projects in Pennsylvania.
Get a free quote over the phone.
Phone us now to get a free quote for one of our construction dumpster hire deals.
There's no obligation or hassle with our phone team; we will explain what to expect from our waste management service and take down all of your requirements.
You can rent a dumpster on the same day, which you don't only get for the lowest rates, but also for a much shorter duration of time. Plus, you'll be getting a service from a team of qualified professionals who can offer you the right advice throughout the whole process.
Why choose the 20-yard construction dumpster?
The unit offers enough space for even the biggest of construction site projects – going from our years of experience, we will make sure all of your garbage fits into one dumpster.
It also has an open top, which is ideal for pouring down waste from a height, while for ground floor access there's a swing door at one end.
We will drop off and collect the construction dumpster with our specialized roll-off truck.
We accept all common debris
There is a list of banned items, so make sure you discuss everything with our phone agent – they will give you the best solutions if there are any problems.
The Bottom Line
If you got garbage and need a construction dumpster, then Eagle Dumpster Rental wants to help. To find out more call us on (215) 531 7900.
Overall rating of 5 out of 5 based on a total of 22 customer reviews from the following sources.
Google+:
 Rated 5 out of 5 based on 22 customer reviews.
See Also: Dumpster Rental Temple PA(look here)
Debris Removal Service West Lawn PA
Debris Removal Service Town PA
Debris Removal Service New Morgan PA
© Copyright 2023. All Right Reserved.