Dumpsters are used for a lot of different purposes, but many people overlook the industry or forget how important it can be. While you might think that dumpsters are a very niche tool that only applies to certain situations, there is a constant demand for them across the whole of the US.
Only a few years ago, a dumpster company was named as one of the fastest-growing companies in the entirety of Northeast Ohio. Not only is the dumpster industry stable, but it is also growing, meaning that more and more people are finding them useful for their projects.
Brownsville, Pennsylvania is within our delivery radius at Eagle Dumpster Rental, which means we can now help homeowners, contractors, and businesses in the area with their waste management needs.
But if you are interested in hiring your own dumpster – or have some other connection to the industry – then how will this impact you?
Why is the Industry Growing?
Dumpsters might go unnoticed by a lot of people, but they are also a core part of many industries. From construction to business-based service work, they are the easiest way to dispose of a large amount of waste, no matter what the actual business does.
This means that they have become increasingly popular and important for many businesses, especially those with small premises and a lot of excess waste. They are even more vital for construction work, where there can be an entire building's worth of debris to dispose of safely.
Not only are dumpsters a great option for both individual homeowners and companies, but one of the biggest draws is the hands-off approach. You do not have to manage the dumpster yourself. Companies like us can deliver it, let you use it, and then collect it without any extra effort from you.
Choice
A growing dumpster industry means that more companies can offer up more options. While a dumpster might seem like a very basic thing to you, having a lot of different options can be very important for getting the right kind of disposal at the right time.
For example, if smaller dumpsters become more popular, then there are going to be more small sizes to choose from. This might be helpful if you are renovating part of your home or clearing out a certain room since a full-sized dumpster can just be a waste.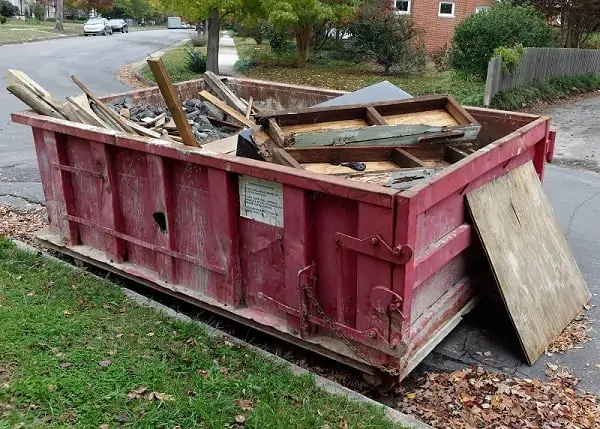 Companies like ours already have quite a wide range of options available, making these benefits even more obvious. If you need a specific kind of dumpster, there is a high chance that it is available, so you will not be stuck with a size that does not suit your needs.
Availability
Dumpsters have become noticeably more important in many other industries, and that means that you can get hold of them easily. With so many different options and plenty of ways to arrange for a dumpster, you can get one almost anywhere, whenever you need it.
Companies like us are especially focused on trying to give every client what they need, right down to the specifics. If you are looking for a dumpster to help you dispose of excess waste and trash, regardless of the project or reason, then get in touch and see what we can offer.
Dumpsters for Homes
Unlike a lot of similar businesses, the dumpster market can cater to a lot of different homeowners. If there is a specific option that you need, then it can usually be acquired quite easily, delivered straight to your home, and used straight away.
Many people turn to dumpsters as a disposal option simply because of how convenient they are, and the low cost to entry means that they can be a useful tool for any larger-scale repair or renovation work. For many projects, it is the only waste disposal option they ever need.
Since dumpsters are delivered and collected on a set schedule, they are also very easy to work around. Clients do not have to collect or deliver the dumpster themselves and are free to use the dumpster whenever they need to, rather than at specific times.
Dumpsters for Contractors
A growing dumpster industry also allows contractors to make better use of dumpsters. With more dumpsters in service, contractors can use them to outsource waste disposal when working on renovations, demolition, or other relevant work.
This all means that it becomes a lot easier to rely on dumpsters for most kinds of work and that contractors are not having to supply their own disposal options. Since our dumpsters are very versatile tools, they can be used in a number of different ways or for different projects.
If you are a contractor that might need some larger-scale disposal options, then this might be the best way to get proper disposal tools without having to break your wallet. Our dumpsters can also come in a widely varied range of sizes and specifications, suitable for any project.
Dumpsters for Businesses
Businesses might prefer to use dumpsters over normal disposal options – for many businesses, it is essentially a requirement to keep running without leaving bags of trash lying around. The unique challenges of finding a dumpster suitable for your business have become much easier to handle.
For example, if you need a budget dumpster that can fit into a small space behind your business, then our experts will be able to find one that suits your needs. Now that the industry is getting more popular and demand is increasing, niche dumpster types are available on a wider scale.
The growth of the dumpster industry has made it far easier for businesses to find an option that suits them. If the industry keeps growing, then it may become even easier for a business to set up a dumpster routine that perfectly matches their waste production and operating hours.
© Copyright 2023. All Right Reserved.