Many people use their garage as an additional room in the house, whether it acts as a den or a workshop. When the colder weather hits, it can prevent you from making use of the garage as temperatures drop and make the space unbearable. 
If you want to reclaim your garage this winter, here are the top five ways to heat it so you can make use of it all year long.
Install Better Insulation
Much like insulating the home, insulation can make a huge difference to the garage, and it is the cheapest way to heat this space. 
Rent a dumpster ASAP in Brinklow with your Montgomery County
There will be cheaper solutions for those based in mild temperature locations, such as insulating the garage doors and windows. You can also add weather stripping to any exterior doors, which is something you can do yourself relatively cheaply.
Likely, you will still need to wrap up when working in the garage, but insulation can make a difference to a cold space. It can also trap in more heat should you use any of the other options in this list, so insulating is a good thing to do no matter where you are based.
Use An Electric Space Heater
It is possible to buy space heaters that are specifically made for the garage. These will be slightly larger than those intended for use in the home, which means they can spread heat better throughout a bigger space.
You can invest in a space heater for the floor, but if you are dealing with limited space in the garage or want a safer option for the family, it is possible to have wall-mounted heaters which can maintain a comfortable temperature this winter. 
Use A Combustion Space Heater
A space heater is a good option, but it is not the fastest way to heat your garage – especially if it is a large, draughty space. Instead, you can use a combustion space heater which is considered to be the fastest way to heat your garage.
Combustion space heaters rely on a heat source such as propane or kerosene, and most rely on a specific fuel type. With such a broad market, there are now also options of combustion space heaters that can rely on multiple forms of fuel, which provides greater flexibility.
There are some issues with combustion heaters that you may need to consider, such as the fact they can be very noisy, and as they rely on gas, they can be more dangerous to use. They do heat the whole garage faster than other heaters, so they could be a good alternative for you, depending on what you use the space for.
Install A Ductless Mini-Split System
This is the most comfortable way to heat your garage and ensure that the space stays warm all winter long. 
A ductless mini-split system is made up of an air-handling unit and a compressor. The air-handing unit is installed inside the room, or in this case, the garage, and the compressor is located outside.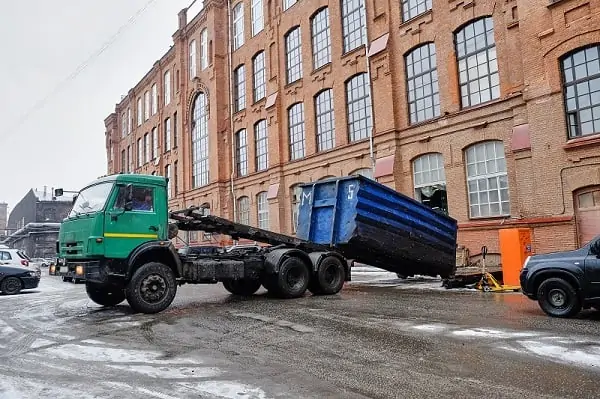 Unlike duct systems, these two parts are connected by a conduit, and the entire system runs on electricity, meaning no draughts will enter the garage throughout the winter. 
This is not necessarily something you can do yourself, which means that this method of heating the garage can be more expensive than the others in this list. It is a good way of maintaining heat in the garage, and it will last you, but it is an investment.
To ensure the safety and effectiveness of this system in your garage, regular maintenance is required to remove debris from the filter. Additional heat is also likely to be needed with this system, but the warmth will not escape as there are no outdoor ducts, meaning the temperature will be easy to maintain all winter long.
This is one of the most efficient ways to heat your garage, and it relies on heating to be installed in the space. You can have underfloor heating or radiators installed on the walls of the garage based on what is suitable for the space.
Unlike traditional heating systems, radiant heating uses infrared heating to warm the space instead of using the air in the room.
There are several different types of this heating system available, both for underfloor heating and wall heating. You can do your research or speak to a professional to see which will be the best option for your garage.
Like the ductless system, installing radiant heating is going to be an investment and something that needs to be done by a professional. If you are serious about heating the garage, then this is one of the best options.
If you use the garage as a den or another room in the house, then adding radiant heating is a great option and a way to ensure the room can be used all year long no matter what the weather is like outside.
What Is The Best Method?
The best way to heat your garage will differ based on your budget and what you use the garage for. 
Hiring a professional for a permanent change is a good idea if you use the garage as another room in the house, but this may not be as easily justified when the garage is just a workroom or storage space.
© Copyright 2023. All Right Reserved.