Need to get the answers to some important questions about dumpster rentals? We've put together our top 10 most frequently asked questions about dumpster rentals:
1) How Do I Rent A Dumpster?
Call us or fill out the Eagle Dumpster Rental online form. We give you a quote, then you tell us the date and time you need your dumpster delivered and picked up.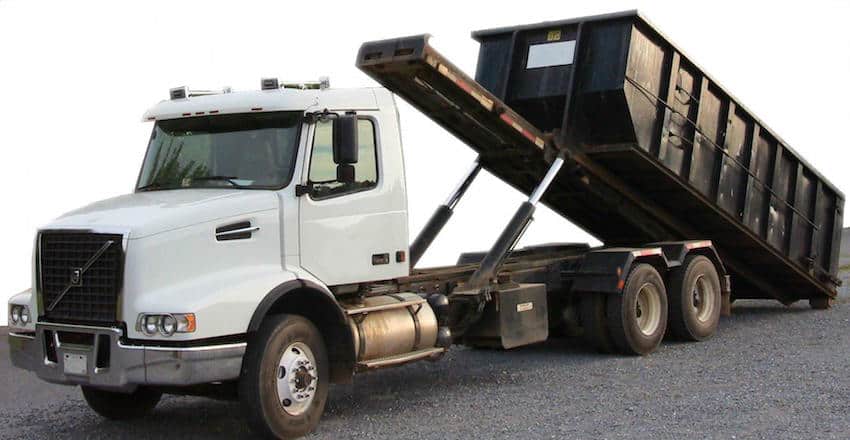 2) How Much Does Dumpster Rental Cost?
Dumpster rental prices vary widely depending on your location, dump fees, the types of material being discarded, and other factors.
Expect to pay somewhere between $100 and $1,000 to rent a dumpster for average residential or construction purposes. Obviously, bigger dumpsters with bigger weight limits cost more.
You may have to pay more than $1,000 when renting a dumpster for major construction and demolition projects.
3) How Big Are Rental Dumpsters?
Rental dumpster dimensions are always measured in cubic yards (most rental companies just say "yards"). Typical sizes include 1, 1.5, 2, 3, 4, 5, 6, 8, 10, 15, 20, 25, 30, and 40 yard dumpsters. Dumpster rental companies – including Eagle Dumpster Rental – offer a varying combination of dumpster sizes to meet the unique needs of any project.
4) For How Long Can I Rent A Dumpster?
Dumpster rentals can be as short as one day or as long as four weeks. Sometimes, customers will order a morning dumpster delivery and then the dumpster will be removed that night. Some customers also require daily, weekly, or bi-weekly dumpster removals, where the dumpster is removed, emptied, and returned on a regular basis until the project is complete.
5) What Items Can I Not Put in a Dumpster?
Rental dumpsters should never be loaded with hazardous items. Talk to your dumpster rental company for a specific list. Basic no-go items include flammable and toxic materials. Some companies also forbid recyclable materials (or at least, they forbid mixing recyclable and non-recyclable materials inside the same dumpster). As a general rule of thumb, anything that can go in a curbside bin can most likely go into a dumpster.
6) Do I Need to Load the Dumpster in a Specific Way?
Try to load your dumpster evenly, distributing the debris as evenly as possible throughout the container. Avoid overloading the dumpster. If you overload your dumpster, you may be charged extra fees by your rental company.
7) Do I Need to Rent a Roll-Off Dumpster?
In addition to roll-off dumpsters, many dumpster rental companies offer smaller containers ranging from 1 yard to 8 yards in size, which is useful for minor projects like yard cleanups or garage cleanups.
8) Do I Need to Be At Home When the Dumpster is Delivered and Picked Up?
You typically don't have to be at home for dumpster deliveries and pick-ups. As long as you provide clear instructions as to where the dumpster is going, the crew should be able to figure things out.
9) Can You Pick Up the Dumpster the Same Day It's Delivered?
Many customers fill up their dumpsters quickly and are ready to have their dumpsters picked up before the end of the day. In many situations, dumpster rental companies like Eagle Dumpster Rental can provide same-day service.
10) Can I Order Dumpster Bags?
Dumpster bags are smaller and hold less waste than traditional dumpsters, but are perfectly suited to smaller construction projects and cleanups. Many junk removal companies offer dumpster bag rentals in addition to dumpster rentals. Plastic Trash
© Copyright 2022. All Right Reserved.