Holmesburg PA Dumpster Rental
If you or your company are in the market for a dumpster rental in the Holmesburg area, consider these tips when picking out a rental company. 1) Get a good idea of the volume of waste you'll be needing to throw into the dumpster. The larger the volume, the bigger the dumpster you'll need to rent which is one of the biggest factors when it comes to getting a quote. The more weight of junk you need to throw out, the higher the disposal fees assessed by the Philadelphia dump are, thus the more the dumpster rental will cost you. 2) Know the materials you'll be junking. If you have anything deemed by the federal government, Philadelphia, or the EPA as hazardous or toxic, you may either have to pay a fine to dispose of the waste, or simply won't be able to at all at standard facilities. 3) Have a time frame in mind of how long you'll be needing your Holmesburg PA dumpster rental for. Those three factors determine how much it's going to cost the dumpster rental company to provide their services to you, in turn how much they'll be charging you.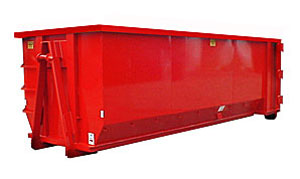 Eagle Dumpster Rental has a team of highly trained and knowledgeable sales staff that can help you through the construction dumpster rental process and answer any questions you may have. Some job sites will require permits if you'll be needing to place the dumpster on a public access point (sidewalk/street) which require 10 business days to acquire. It also helps to know what kind of access points the dumpster delivery/pickup trucks will have to your job site in order to assess the best route for transpiration. Let Eagle be your go-to company for all things dumpster rental and waste management related – we offer the best prices throughout Philly County!
Your One-Stop Holmesburg PA Dumpster Rental Provider!< br/>
Our Trucks Pick Up & Deliver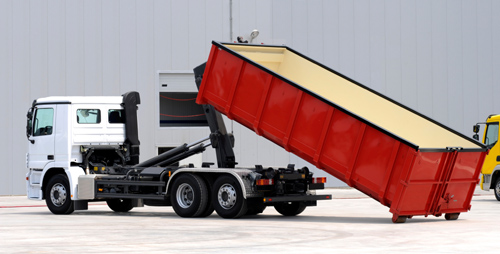 Eagle is a full-service dumpster rental company operating all throughout Philadelphia County, Holmesburg included. Included in the cost of a dumpster rental is all transportation and disposal fees associated with the service. We won't charge you extra for pickup, delivery, or hauling your debris off to the Philly dump. The only time you'll pay more than your initial quote we provide via phone or email is if you overload the dumpster and we are assessed overages by the waste management facility. Outside of overage charges, we stick by our "what we quote is what you pay" pricing model, and that's one of the reasons we have repeat business from satisfied customers!
Overall rating of 5 out of 5 based on a total of 16 customer reviews from the following sources.
Yelp:
 Rated 5 out of 5 based on 16 customer reviews.
See Also:
Recycling Center Old City PA
Recycling Center West Oak Lane Philadelphia PA
Recycling Center Southwest Philadelphia PA
Recycling Center Kensington PA
© Copyright 2023. All Right Reserved.