Bangor PA Dumpster Rental
Dumpster Rental In Bangor, PA
Dealing with trash, debris, and excess building materials is the least glamorous part of any construction or renovation project. This is where we come in. Eagle Dumpster Rental is the number one choice for your dumpster rental in Bangor, PA. Our satisfied customers rave about the friendliness of our staff, the quality of our service, and the speed, timeliness, and efficiency of our dumpster haul-off schedule.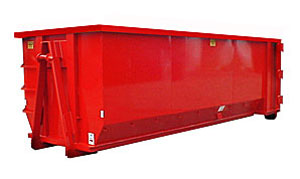 We take the stress out of clean-up so you can focus on what is important – the project at hand. Whether you are renovating your home or you own a construction company, Eagle Dumpster Rental is happy to make your job easier.
Our dumpsters come in 15, 20, or 30-yard sizes, making them perfect for personal or contractor use. If you need junk, debris, or building materials hauled away, don't wait. Call us today to speak with a member of our knowledgeable staff. We are proud to serve the Bangor community and offer the most affordable dumpster rental prices in 18013.
Start With A Clean Slate
Nestled in Pennsylvania's Slate Belt, Bangor is home to many quarries. Slate and shale are no longer the major industry, but the historic impact is clear in Bangor's architecture. Slate and shale are beautiful building materials. They are also heavy. If you have a renovation or construction project that involves large amounts of shale and slate, we can help.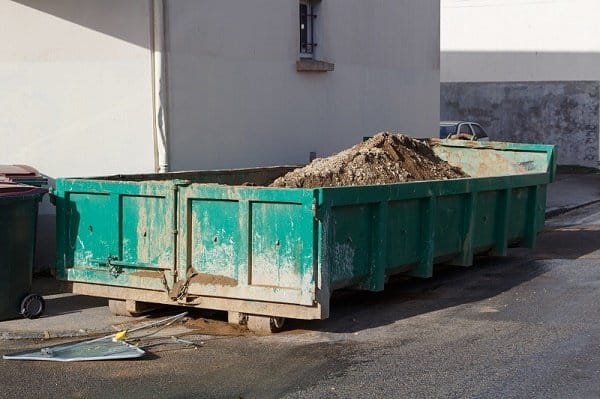 The easy availability of shale and stone is great for builders. Slate roofs, patios, and attractive garden stone walls all give Bangor its particular charm. We are proud to help Bangor preserve its heritage by providing a dumpster service in Bangor, Pennsylvania that knows how to handle heavy haul-offs.
Don't let stone weigh down your construction, landscaping, or renovation project. We are happy to haul away any excess materials, even if you have enough to fill a quarry. Our range of dumpsters is well equipped to handle even the heaviest loads. With the waste out of the way, you are free to start off with a clean slate.
Local vs. National Dumpster Rental Companies
Finding a dumpster in Bangor is not difficult. Choosing the company is. With so many choices, it is hard to narrow down the search options. An easy way to eliminate potential providers is committing to shopping locally.
Local dumpster companies make more sense than their national counterparts. Choosing a local dumpster rental company is a great way to support the local economy. Your money goes back into your community.
Local companies are familiar with the area. They know the local zoning ordinances and building codes. They help their customers select the best sites for dumpsters and are familiar with the local pricing for recycling services.
Need more reasons? Call us today to experience our exceptional customer service and find out.
Front-Load vs. Roll-Off Dumpsters
Once you select a company, it is time to select your dumpster. There are two styles of dumpsters to choose from if you are thinking of leasing a dumpster in the Slate Belt: front load dumpsters and roll-off dumpsters.
Front-load dumpsters are smaller than roll-off dumpsters. These are the dumpsters used by small businesses for regular trash removal. The trash removal truck lifts the dumpster with a front loader and dumps the contents in the truck before returning the dumpster to its position.
Roll-off dumpsters come in different sizes and hold more than front-load dumpsters. Roll-off dumpsters are deposited at the customer's location. When the dumpster is full, the company hauls it away. This is a hassle free way of disposing of one-time, bulk materials.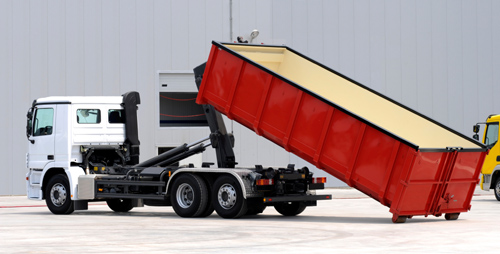 This article written 10/7/2015. Updated 10/7/15. Copyright 2015 Eagle Dumpster Rental Bangor PA.