Dumpster rentals are an amazing option for all kinds of situations, and we aim for ours to have a major impact on any project that they are rented for. However, knowing how to rent one properly can be important, especially if you will need one for a short-notice project.
Renting a dumpster in Strabane, Pennsylvania has never been easier.
Here are some things to consider before you jump right into a dumpster rental. The more you know, the easier it becomes to arrange a rental that works for you.
Dumpster Rental Type
Not all dumpsters are meant for all of the same things. Sometimes a dumpster rental has a particular focus, such as being meant exclusively for recyclable materials, building waste, wood, natural waste like branches and leaves, or even landscaping debris. You want the right dumpster rental for the job.
Renting a specific kind of dumpster can be a lot cheaper (and more reliable) than trying to get a general-purpose option. However, you also need to know what kind of debris or waste you will be dealing with, so try to think ahead.
There will also be certain materials that you simply can't throw away in a dumpster, no matter how little you have. Hazardous or flammable materials are two common examples since both have actual danger associated with them and can be hard to workaround.
Weight and Capacity Limits
Over-filling a dumpster is always a bad idea, so you need to understand the limits being placed on the rental. Getting a dumpster that is too large is always better than having one which is too small since exceeding weight and capacity limits can land you with extra fines.
These fines are because each dumpster is meant for a certain kind of disposal. A dumpster that is over-filled might be too heavy to move or so overloaded that the contents can't easily be processed and disposed of (or recycled).
Exceeding these limits will usually lead to a fine, so it is important to consider how much you might be throwing away. A small dumpster might work for dumping a lot of household waste, but scaling up to something like a complete home renovation would require much higher limits.
Space
Dumpsters need to be delivered on-site, and that means that you want to have space available for them when they arrive. Clearing a space ahead of the delivery (and ideally marking a delivery spot) can make a massive difference and help you get the dumpster in an ideal location.
Once a dumpster is placed down, you usually can't move it on your own, meaning that you want it to be in the right place at the right time. For example, you might decide that having it right next to the building would let you drop scrap materials right out of the window.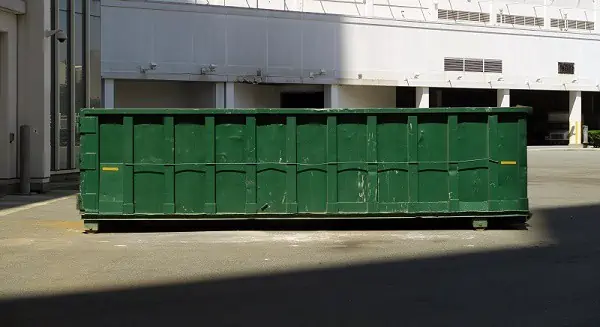 However, you also want to mark out a space that will not interfere with your normal routine. Having a dumpster on your driveway can be great, but if you need to park there, then it can create even more problems – especially if it forces you to drive over your own garden to get to work.
Space can also be important if you live in any kind of shared area since you do not want your dumpster to be pushing onto somebody else's property or getting in the way of areas that have to stay clear. Think carefully about your chosen delivery spot.
Rental Terms
Each rental is different since every client needs something unique or specific. This means that the terms of the rental depend on the clients and are tailored to what they want.
For example, you might have specific requirements for the delivery and pick-up times, as well as the way that the dumpster is delivered. There might also be specific terms agreed on about what happens if you need to keep the dumpster a day later than the rental period.
Knowing what you need can be very important since it helps you create defined terms and a solid rental plan. This can matter a lot when you are trying to work around a tight schedule or get a certain kind of work done, so it is worth coming up with a general plan as soon as possible.
Rental Length
The length of your rental needs to match the amount of time you will spend on the project. You want to have a dumpster available right up until the very end just so you do not get stuck with any materials that you will have to dispose of yourself anyway.
Remember that not all rentals are limited to just one dumpster. Some people hire multiple smaller dumpsters for long projects, rotating them in and out so that they always have an empty dumpster available. On the other hand, some larger projects are best handled with a single big dumpster that can be picked up at the end of the rental period, rather than multiple dumpsters.
There is not a single best way to plan a rental like this, especially if you do not know exactly when the work will be done. However, you can always get in touch with the rental team themselves to help discuss your options.
We offer a wide range of rental choices and can help tailor them to your needs, all while making sure that you get exactly what you want for your upcoming project. Dumpsters are incredibly versatile, and they can become a valuable tool to have during major projects or serious DIY work.
© Copyright 2023. All Right Reserved.