The outside of your home is just as important as the inside. Whether you are improving your home for yourself or selling it in the near future, curb appeal matters, and an attractive exterior can have a massive impact on how other people perceive your home as they walk by.
But how can you boost curb appeal, and what does it even entail? Here are some ideas to get you started on a better, nicer outdoor space.
Plants and Trees
Natural plants are often overlooked, but they can have a huge impact on the curb appeal of your home. Both potted plants and garden plants can help a lot, and you will have a lot of control over the kinds of colors or styles that you go for.
Roll-away bin rentals, C&D dumpsters, junk hauling services, and other waste management services are all available in Bentleyville, Pennsylvania from your local experts at Eagle Dumpster Rental.
Once you have a nice selection of plants set up, it can add a splash of color to an otherwise grey and green garden. Potted plants make great corner-fillers and can take up space that would otherwise be empty, giving your porch or front space some extra character.
Outdoor Lighting
Outdoor lights – especially solar-powered ones – can make a huge difference to how your home looks and feels late at night. You might decide to keep the front of the house lit overnight or stick with a motion-activated light that will only flare up if somebody approaches the front door.
Alternatively, you could go for a lot of smaller outdoor lights, keeping your garden path illuminated or making nice displays and patterns in the grass. If you are using self-sufficient solar options, you will not waste any power, no matter how complex your lighting plan becomes.
Paint Something
You do not need to repaint your entire house to add something to the design. Instead, look for anything that might be damaged or have flaking paint, then repaint that instead. A front door, your garage door, the window frames – all of them can look great with a new coat of paint.
You can go for a new color or simply refresh the color that you already have. Either option can work, but it depends on the style that you are personally aiming for and the sort of colors that you want to use. The more it fits with your home's overall color scheme, the better.
Add Some DIY Style
Sometimes you can completely overhaul how your home looks with only a few small DIY changes, like adding a natural wood "frame" around your door or creating some custom flowerbed borders. Even if you are only using spare materials, you could come up with something that looks great.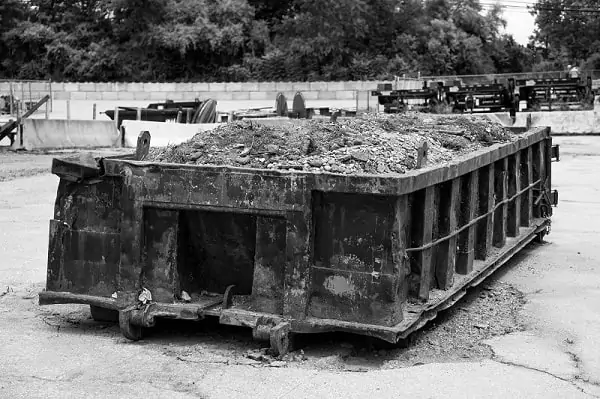 Do not be afraid to flex your own DIY skills a little and make something unique, too. You might decide to use some old wood to make a little miniature platform somewhere in your garden or take some old bricks to build a barbeque space. There is a lot you can do with some creative thinking.
Build a Porch
A porch, patio, or deck can be a major change to the front or back of your house. Not only can they massively increase your overall curb appeal, but there are a lot of interesting ways to handle the architecture and general style involved.
For example, you might decide to create a sheltered overhang above the front door from two columns and a small roof. On the other hand, you might want a deck by the side of the house or a patio that connects to your driveway. Look at the materials you have and see what you can make.
Cut Down Clutter
In some cases, your garden might be too cluttered to look nice. If you have a lot of high-maintenance flowers and trees that you can't maintain or have an old shed that has not been used in years, do not feel bad about cutting them down or taking them apart.
In many cases, less is more, and putting too many things around your home can detract from your home itself. This is especially true if those things look messy or if they require so much maintenance that you can't possibly keep them looking good in the long term.
Wash your Home
It is a good idea to consider power-washing your home, especially the walls and the pathway or driveway that visitors are going to see most. It is natural for your home to gradually accumulate dirt and mess, but it will not go away until you do something about it.
It is not hard to quickly wash away any dirt that has gathered on your patio, and your walls only need to be cleaned rarely. However, you might not realize just how much dirt and grime has gathered on flagstones until you actually start washing it off, revealing a completely different tile color underneath.
Throw Away Trash
If you have any trash or waste lying around outside your home, throw it away. This includes old furniture, bags of trash that have not been picked up yet, or even old scrap materials that can be recycled. It is important to get rid of them as soon as you can.
Consider looking into one of our dumpster options for easy disposal if you have too much to throw away yourself. A dumpster rental is a much more convenient choice, allowing you to throw away as much trash as possible without needing to manage the hard parts yourself.
The more trash and waste you have to throw away, the more important easy disposal becomes. If you need to rent a dumpster that you can rely on, get in touch today and see what we can offer.
© Copyright 2023. All Right Reserved.