Most of us have too much stuff and live in cluttered homes, where wardrobes and drawers are overflowing with things we no longer use.  Learning what you want to get rid of can narrow down your options when it comes to disposal methods, which will make it easier to make your home comfortable. 
In addition to delivering to all corners of the city of Pittsburgh, we deliver to boroughs in the greater Pittsburgh metro area and all of Washington County, including the borough of California and the 15419 ZIP code that covers most of the borough.
Tips For Getting Rid Of Stuff
It can be hard to get rid of stuff because a lot of the time, we do not know what we truly need and what is simply taking up space. 
Regardless of which room you are working in, the following tips are a good place to start to successfully get rid of clutter:
Consider what the room is used for and ask whether each item is needed for that purpose to decide whether to keep or toss

Test all appliances and electronics to see whether they still work. If they do not work and likely have not for a while, then it is time to let them go

Embrace decluttering-guru Mario Kondo and question whether an item 'sparks joy' before deciding what to do with it. If you do not like something and there is no use for it, then it is time to throw it away
Stuff To Get Rid Of Room By Room
When decluttering, it is easier to take things room by room as this will allow you to focus on the task at hand. To make things easier, we have created lists for each room in the house of things you can throw away today for a clutter-free home. 
Kitchen
The kitchen can be a magnet for household clutter because it is usually a high-traffic area that is used by all of the family. Some of these items will be essential to the daily routine of your home, but there is a lot of junk that you can throw away today, such as:
Receipts, menus, and other papers that are not required

Fast food napkins and condiments

Duplicates, such as kitchen supplies, cups, and tools

Items you never use, such as spices or ingredients that are left in the pantry for months

Kiddie cups and utensils that your children have grown out of

Old birthday candles and party supplies

Plastic bags, such as old shopping bags
Living Areas
This is a space for the family to come together and spend quality time, which will be easier to do when the area is free from clutter like: 
VHS tapes and DVDs, especially if you use streaming services instead like most people

VCR and DVD players, as without discs they will not be used at all

Miscellaneous technology that has no purpose or is no longer used

Old board games and card decks, as they will likely have missing pieces

Kid's toys and games that are no longer used by your children

Old magazines, newspapers, and other paper items
Laundry Rooms and Entryways
The smaller areas of the home that do not see as much traffic, such as the living spaces, can also become cluttered quickly. As they are out of sight, many people consider the clutter out of mind when they are left in laundry rooms – until it becomes too much.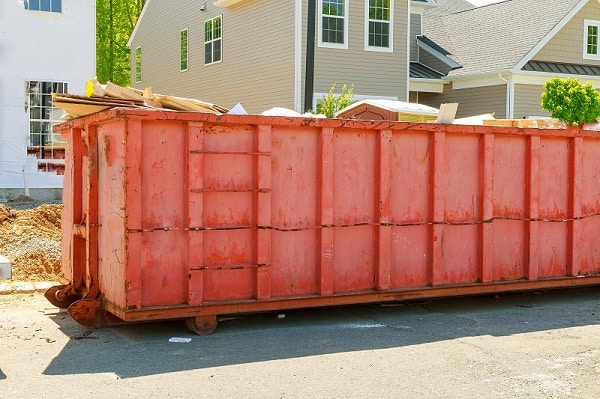 Think about the purpose of these rooms when decluttering, as this will help keep you focused. Things to throw away in these spaces include:
Mismatched socks 

Torn or ripped clothing that cannot be repaired

Expired cleaning supplies

Old keys, tools, and similar metal equipment that has no use 

Used detergent and cleaning bottles

Miscellaneous clutter which may have been kept in the room because there is no other space in the home

Dead batteries, both single-use and rechargeable
Home Office
Many people work from home these days, which can lead to more clutter in the home. However, to get your job done well, you need to have a productive work environment.
Consider the purpose of this room and what you truly need for your work. Other items can be thrown away, such as:
Old paperwork, including letters, documents, and receipts

Excess stationery, such as pens and pencils

Dried out pens or stationery that no longer works as needed

Ruined office supplies, like stained folders, crumpled notebooks, or broken staplers

Books that have not been read nor will be read in the future
Bedroom
The bedroom should be a retreat from the rest of the world, a place where you can relax and get ready for the next day. There are a lot of items that find their way into this room that do not need to be there, such as:
Excess or worn out bedding, towels, and clothing

Trash and clutter from the bedside table

Broken or excess hangers

Cups, plates, and other crockery

Old keepsakes, such as school letters, notebooks, or photographs of people you no longer know
Bathroom
It is simple to clear out the bathroom as this space has one clear purpose. Trash is anything that does not fit into this purpose or can no longer be used, such as:
Hotel toiletries and free samples

Worn out towels, bath mats, and cloths

Duplicate grooming tools Expired prescriptions and supplements

Unused and expired makeup

Unused lotions, skincare, and soaps
Conclusion
Considering the purpose of every room in the home will make decluttering easier, as it is clear to see what stuff is no longer needed and what is simply taking up space.
© Copyright 2022. All Right Reserved.