If you are doing a relatively small home renovation project or yard work, then you will want to find a dumper for rent in order to deal with the debris left from your project. Dumpsters come in many different sizes, and it is important to consider how many cubic yards you need and the weight limit for each dumpster size from your chosen dumpster rental provider.
If you are only doing yard work or a smaller project, then a 10 yard dumpster might be perfect for your needs. Let us take a look at all of the details of 10 yard dumpsters, from weight limit to rental period to prices. Below, you will find your one-stop-shop for everything you need to know about 10 yard bin dumpers for rent.
What are 10 yard dumpsters?
A 10 yard roll off dumpster is the smallest standard renting dumpster, ideal for home projects or for disposing of dense waste such as yard debris like wet leaves and waste wood from tree maintenance projects. These dumpsters are known as "10 yard" dumpsters because they have a volume of 10 cubic yards, much smaller than the 20, 30, or 40 cubic yard dumpster sizes that are more common for industrial or commercial waste.
There are several different dumpster sizes available, all of which have their own advantages and disadvantages, but the 10 yard bin size is generally the most affordable option, as long as you can fit your waste into its weight limit.
Dumpster sizes
The four standard sizes of dumpster are the 10 yard dumpster, the 20 yard dumpster, the 30 yard dumpster, and the 40 yard dumpster. Each of these is named for the number of cubic feet of space inside the dumpster, and therefore the amount of waste you can fit inside it. Larger dumpsters generally cost more to rent, with a 10 yard dumpster rental likely to have the lowest prices in almost every situation.
How big is a 10 yard dumpster?
A 10 yard roll off dumpster always has a volume of 10 cubic yards, but its external dimensions can vary a bit. In most cases, a portable 10 yard roll off dumpster is around 3.5 feet tall, 7.5 feet wide, and 14 feet long.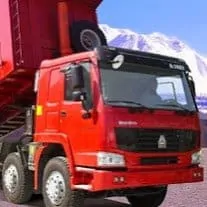 How much waste does a 10 yard dumpster hold?
A 10 yard bin dumpster can hold 10 cubic yards of waste. That is around 50 to 70 standard-sized 33 gallon trash bags. In most cases, this size of dumpsters to rent has a weight limit of somewhere about 1 or 2 tons of debris or waste, but that might vary depending on your chosen dumpster rental provider.
What sort of projects is a 10 yard dumpster right for?
This size of dumpster is smaller and more cost-effective than most larger options and is ideal for smaller projects. This includes home junk disposal, garden projects debris, garage cleanouts, or other home projects that produce debris.
Dumpster rental prices
The costs of dumpster rental vary depending on location, size, and weight limits. In most cases, though, a 10 yard dumpster for standard debris is likely to cost you around $400. You might be able to get one for as low as $200 if you are lucky, and the upper threshold is closer to $950 if you need a higher weight threshold for your debris.
How long are dumpsters for rent for?
Most standard companies will rent you a 10 yard dumpster for a standard rental period of between 7 and 10 days. For longer-term projects, you might be able to get an extended rental, but if you are doing a large scale long term project, then you might need a larger dumpster that can hold more debris. Alternatively, for a small scale, quick project that will not need too much debris disposing of, you can often get a short term rental of only 3 to 5 days, which can save you a fair bit of money if you will not be needing your dumpster for a full week.
Preparing to rent a dumpster
There are a few things you should bear in mind when you are preparing your home and yard for the arrival of your dumpster. The more preparation you do in advance, the smoother your rental is likely to go!
Make space
If your yard is cluttered, you will not be able to fit the dumpster in when it arrives. You are going to need to make sure that you have got about 60 feet of space in your driveway for the dumpster to be dropped off. Make sure that any cars or other obstacles are moved out of the way well in advance.
Vertical space
During drop off and pick up, a dumpster has to be lifted up in the air. Make sure you have got vertical space in your driveway as well as floor space! You will want to be sure that there are no branches or wires in a vertical space of about 23 feet above the ground of your driveway.
Time planning
Most dumpster rental companies will not give you a narrow window of time in which your dumpster could arrive. Instead, they are much more likely to just give you a day. Make sure everything is cleared up in advance, and do not leave it till the last minute. The good news, though, is that in most cases, you will not need to wait around – a dumper can be dropped off for you even if you are not at home at the time!
Fill carefully
When it comes to filling dumpsters, make sure you know what materials are approved for the bin in question, as well as keeping the weight limit in mind at all times. It is important not to contaminate a clean waste bin or a recycling bin! It is even more important to ensure that you do not go over the weight limit, or you could be charged a very substantial overage free.
Conclusion
The most common reason to need to rent 10 yard sized dumpsters is standard yard work. Wet leaves, grass clippings, and branches are all heavy but not generally large enough to need a 20 yard bin or larger. That being said, it is always better to err on the side of too much space than to risk too little. If you have hired a bin that is bigger than you need, it will cost you more than you might want to spend. If your bins are too small for your waste, however, then you have a problem! Overage charges for overfilling can be painfully expensive, so you should consider the amount of space you need in advance and make sure that you rent the right sized bin for your particular needs. With the help of our guide above, you should be able to tell if 10 yards is enough for you or if your chosen project is actually going to need more space!
© Copyright 2023. All Right Reserved.