Hoarding may seem like a common term when an individual does not want to throw away certain possessions or items in their home.  Many people feel comforted when they are surrounded by familiar objects that remind them of the past and particular happy memories, perhaps loved ones who are no longer here.  However, if an individual begins to hoard a vast amount of belongings and even items of rubbish, they may have developed a problem that should be addressed.  
We deliver to the big city addresses – but we also deliver to plenty of areas around the Pittsburgh metro area, including the borough of Canonsburg in Washington County, Pennsylvania and the 15317 ZIP code used by most homes and businesses in Canonsburg.
Hoarding can become a psychological disorder in this case whereby an individual becomes upset or emotional if they think that some of their belongings are about to be thrown away.  Such items will be of no value, but the individual feels anxious when considering throwing them away.  Typically, the individual will not understand that they have a problem, although their home may start to become unhygienic and may begin to negatively impact their physical health, as well as their mental health.
Symptoms of Hoarding
Recognizing the symptoms of hoarding is important to secure help for your friend or family member.  If the individual is compulsively hoarding, they may begin to hoard rubbish or boxes from items of food, newspapers, or old clothes that they no longer can wear.  They may pile such items up high, allowing the hoarded belongings to overtake rooms across the home, rendering those rooms unusable due to lack of space and a lack of hygiene.  
The individual may not think that living in such circumstances is a problem and may not understand why you think that their hoarding is such a significant problem.  If you recognize one or more of these symptoms present in the life of a friend or family member, you should aim to access help and support for them immediately.  
The first action to take is to find psychological help for the individual, aiming to release the anxiety and emotional attachment inside of them before the physical symptoms can be addressed.  The International OCD Foundation is a point of contact for you to discover a therapist local to you who can provide specialist help with hoarding disorders.
How You Can Help
In addition to seeking professional help, there are steps for you to take to help your friend or family member, also.  Always remember that the hoarder owns the belongings in their home and that they must also own the process.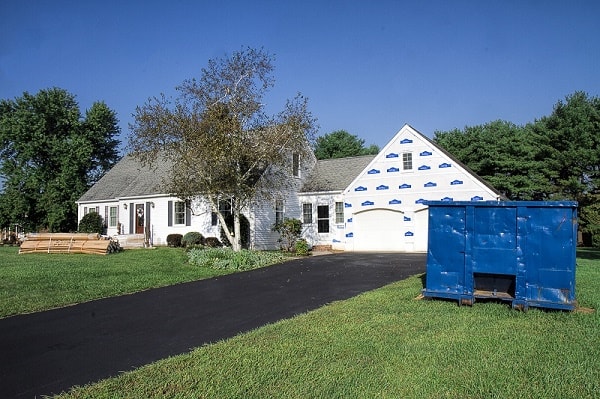 Casually discuss cleaning their homes and decluttering their hoarding, remembering to use nonjudgemental words and phrases with an emphasis on how more enjoyable their life will be if there is less clutter so that they can use their home fully once more.  Help them to imagine a relaxing bedroom and a cozy living room or the spacious kitchen they could host a party in.  
If the individual begins to agree to a declutter, it is important that the decluttering and cleaning process is completed in a manageable way and in complete agreement with the individual in question.  It may not be possible to clean the house and dispose of all clutter in a day or two, as the individual may feel as though small chunks or single areas of the home should be tackled one piece at a time.  
Ask the individual what they want to throw away first, making a set of criteria for each item.  For example, it may be decided that the first step is to throw away newspapers that are more than one month old, followed by any mail that is not of any use.  Each time the individual succeeds in achieving each step, they may feel motivated and encouraged to progress to the next step.  
They may feel comfortable throwing away one particular item each day, or perhaps they would prefer to complete one room each day.  It should be their decision in line with their level of anxiety.  Of course, before any actual cleaning can be completed, the clutter must go first, so helping an individual with a hoarding disorder may be a long and arduous process that you would have to be dedicated to seeing through to fruition.  
Disposing of Clutter
To help you with the physical task of decluttering a cluttered home, you should think logically about how you would dispose of so many items.  Renting a dumpster from Eagle Dumpster Rental is a great idea, allowing the dumpster to rest outside of the house and be loaded with clutter as and when required.  
The experts at Eagle Dumpster Rental will be able to agree on a longer period of rental if required to suit the needs of the decluttering schedule.  Of course, Eagle Dumpster Rental will then take away all of your rubbish and clutter and dispose of it safely and ethically.  
Once the clutter has left the home and entered the dumpster, you can begin to clean the home of your friend and family member to create the clean, hygienic, and tidy home that they deserve, helping to realize their visualization at the beginning of the process.  
However, remember that once the home is decluttered and clean, the hoarding disorder will not magically disappear.  Being a psychological disorder, hoarding may reappear once again, so it is important that the individual continues with gaining professional help and support as well as their friends and family monitoring their progress and preventing a relapse.
© Copyright 2022. All Right Reserved.