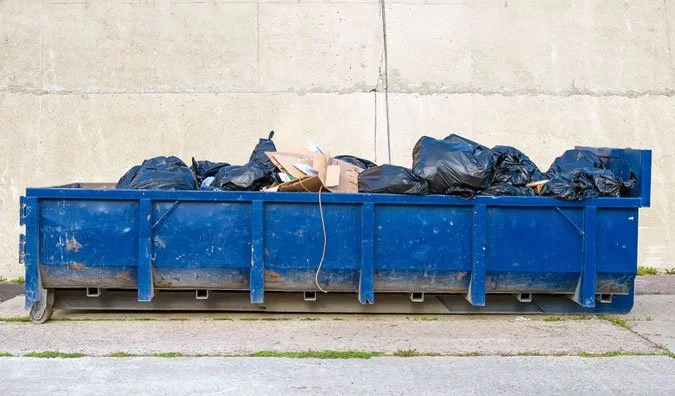 Dumpster rental is like any service industry: there are good and bad companies.
Want to avoid feeling scammed by your next dumpster rental? Do you want to avoid hidden fees? Do you want the company to arrive on-time and professionally-dressed? Today, we're explaining all the things that separate bad dumpster companies from the good ones.
1) Unclear Dumpster Rental Pricing
Most dumpster rental companies offer a free price request and estimate. You request a price through their website, and they respond with an estimate.
This is where some dumpster rental companies can get a little shady. Does the price estimate seem vague to you? Is the price suspiciously low? Make sure the estimate includes all fees and charges, including the tonnage costs, pickup/delivery fees, and other charges.
At Eagle Dumpster Rental, we take pride in the fact that the only surprise on your final bill is the low price.
2) Bad Reviews or No Online Reviews
This one's obvious: good dumpster rental companies will have good reviews online. Bad ones will either have bad reviews, no reviews, or a small number of suspiciously good reviews.
Unless the dumpster rental company is brand new, you should expect to see good reviews online.
3) Lack of Dumpster Sizes or Availability
Some low-quality dumpster rental companies will give you misleading information about their dumpster rental sizes. They might claim they only have larger models available – simply because they want you to rent the most expensive dumpster.
In other cases, smaller, local dumpster rental companies might not have the sizes you need. They might only have 15 and 20 yard dumpsters, for example, when you really need a smaller (10 yard) or a larger (30 yard) dumpster.
The best dumpster rental companies have multiple sizes to perfectly match your junk removal needs.
4) Lack of Disposal Information
Every once in a while, junk removal companies get caught doing something they shouldn't be doing: like disposing of waste in an unsafe manner. One of the advantages of hiring a dumpster rental company is that you know your waste is going to the right place.
Ask your company how they dispose of waste. If they don't give you specific disposal information, or mention the transfers and landfills they use, then that's a red flag.
5) No Driveway Protection
Good dumpster rental companies leave no trace of the dumpster after it's picked up. Bad dumpster rental companies leave your driveway covered with scratches, or your lawn with a massive gouge.
Ask your dumpster rental service if they use rubber rollers, wooden slats, or other tools to help protect your property. You don't want your dumpster rental to leave a lasting mark. You're trying to clean up your property – not make things worse.
6) Slow Delivery Times
Most dumpster rental companies pride themselves on fast deliveries. Some of the best can deliver dumpsters within 24 hours.
When you're doing construction or renovation work, you have deadlines to meet: you can't wait a week to get a dumpster when you need it tomorrow. Good dumpster rental companies deliver dumpsters on-time. It's that simple.
© Copyright 2023. All Right Reserved.