Chestnut Hill PA Dumpster Rental
When it comes to renting a dumpster from a reputable company in Chestnut Hill, Eagle has your back. Not only do we provide dumpster rental service, but we've put together a few quick tips for you to consider whether you end up doing business with us or not.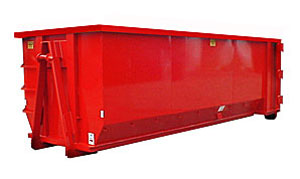 -Consider the area you'll be renting the dumpster for. Do you have enough space in your job site/backyard/driveway to fit a full 20-yard dumpster without obstructing any public transportation? Public transportation includes sidewalks, street corners, and any paved area where people will be moving through via car, truck, foot, bicycle or any other vehicle. If you'll be needing to block off even a small portion of a public area, you'll definitely need to get a permit in order to do so. While they are inexpensive (around $25.00), you are required to apply for the permit at least 10 business days (2 weeks) prior to approval. While these permits are typically approved, it's not something you can guarantee will happen inside of the 10 day period so it's important to work these details out before moving ahead too far with your project.
-Make a list of the materials you'll be tossing in your Chestnut Hill PA dumpster rental. This will let us know a rough idea of how much weight you'll be disposing of as well as if there are any potentially hazardous materials in the mix. The regular Philadelphia dump will not accept anything deemed as "household hazardous materials" such as harsh chemicals. This is a safety and environmental health issue and is strictly enforced by multiple organizations on a local and national level.
-Rough approximation of weight you'll be tossing. When we haul your junk off to the dump or recycling center, we are charged by the total weight of garbage we'll be disposing of for you. By getting a weight for your estimate, we are able to quote you as accurately as possible. The only time we'll ever charge you more than the quote we provide is if we are assessed overages by you underestimating the weight of the junk we're hauling off. This is only because if we under charge you and are significantly overcharged, we lose money on doing business and would have to shut our doors pretty quick meaning no more roll off dumpster rentals from Eagle!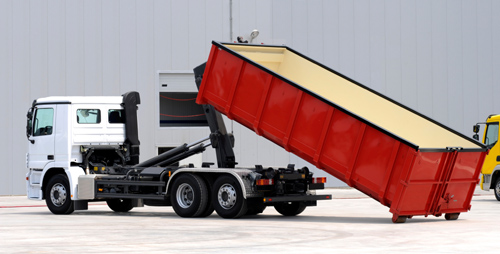 -Pick out a good area you'll want us to leave your dumpster. We are as careful and delicate with pickup and delivery, however this is a 60-foot rectangle of metal we're moving around. Driveways are typically a poor choice of location because they get scratched up, so if you do decide on a driveway consider a thick plastic tarp to protect your cement. If you decide to put it on grass/dirt, we recommend a fairly hard spot of dirt. If you do pick a grassy area, consider putting down some planks of wood to help reduce the surface area touching the grass as placing any heavy object on grass for an extended period of time typically kills the grass. We want to keep Chestnut Hill looking good!
Check Out Eagle For Your Next Chestnut Hill PA Dumpster Rental!

Copyright 2018  Eagle Dumpster Rental Philadelphia County.
Overall rating of 4.70 out of 5 based on a total of 27 customer reviews from the following sources.
Google+:
 Rated 4.70 out of 5 based on 27 customer reviews.