Levittown PA Dumpster Rental
Dumpster Rental In Levittown, PA
The internet makes searching for a dumpster rental in Levittown, PA easy. A quick search reveals several dumpster rental companies in the Levittown area. Let your search end here, with Eagle Dumpster Rental.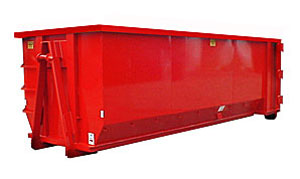 Customers say our dumpster rental services are the best in the Philadelphia area. Our devotion to customer service is legendary. This is because helpful representatives are always available to answer any of your dumpster rental questions. Our knowledgeable staff provide accurate quotes and advice about dumpster placement and the appropriate size dumpster for your needs.
What to expect with a dumpster rental from Eagle Dumpster:
Exceptional customer service
Accurate quotes free of hidden charges
Professional advice
Timely pick up and delivery
The appropriate dumpster for your needs
Same day drop-off and haul-off
We guarantee that your dumpster arrives and departs on time. We know that your project is important to you. We stay on schedule so that you can too.
A Large Suburb With Big Dreams
Levittown, Pennsylvania is more than just the largest suburb in the Philadelphia metropolitan area. The planned community is now home to more than 53,000 people, not to mention the Bucks County St. Patrick's Day Parade. Built in the fifties by the Levitt brothers, the suburbs four townships originally contained only six models of houses.
These days things are different. No longer are homes limited to the original models. Renovations and new construction continually update the bustling suburb, which is no stranger to change. The first black family moved to Levittown shortly after original construction finished in 1957. The harassment faced by Daisy and her husband William Meyer led to state action. The ensuing controversy helped shed light on the racial discrimination present in the North, and Daisy Meyers is considered by some the Rosa Parks of the Northeast.
If your family or business is considering adding to this history of change with a renovation, chances are you need a dumpster. We offer the best dumpsters for lease in Philadelphia's largest suburb.
FAQ
How Do I Fill My Dumpster?
There are two important things to keep in mind when filling your haul-off dumpster. The first is capacity. Dumpsters hold a lot of material. It is tempting to pile as much as you can into the dumpster. This is a bad idea. Only fill your dumpster to 75% of its capacity. Picture your dumpster as it is hauled away. A dumpster mounded high with debris loses material in transit. This causes unnecessary littering and poses dangers for other cars on the road.
The second important factor when leasing a dumpster in Levittown is distribution. Fill your dumpster evenly. Putting all the heavy materials at one end causes imbalance. This makes it difficult for the dumpster company in Levittown, Pennsylvania to load the dumpster onto the truck. Distribute heavy objects evenly throughout your dumpster and keep the pile as level as possible.
Where To Place A Residential Dumpster
Residential properties provide challenges for dumpster placement. The ideal place for a dumpster is on a concrete or asphalt surface. Hard surfaces are solid, preventing the dumpster from sinking into the wet ground. Dumpsters kill plants when left in one spot for an extended period of time. Residential lawns develop yellow patches as a result.
Dumpsters are practical. Unfortunately, not everyone likes to look at them. Try and place the dumpster out of sight if you are renting a dumpster in 19055 for more than a few days. Your neighbors will thank you and some areas even have rules about placing  dumpsters in the public eye.
Wherever you place your dumpster, be sure not to block and fire hydrants, other utilities, or public access points like roads or sidewalks.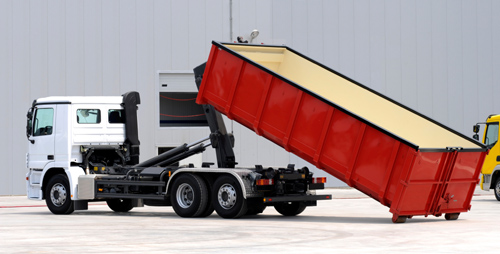 Google+:
 Rated 4.70 out of 5 based on 15 customer reviews.