Berneville PA Dumpster Rental
Eagle Dumpster Rental In Bernville, Pa
Renting a dumpster in Bernville, Pa is as easy as calling Eagle Dumpster Rental. We offer the best trash hauling in Berks County by being knowledgeable, helpful, and reliable. We take pride in:
Knowledgeable customer service representatives
Fair prices
Accommodating our services to the requirements of your job or project
Timely drop-off
Reliable pick-up and dumping
Leasing a dumpster in 19506 can be confusing if you aren't sure where to start. If you call Eagle Dumpster Rental, we can at least guide you in the right direction. Learn what you should expect from reputable trash hauling company.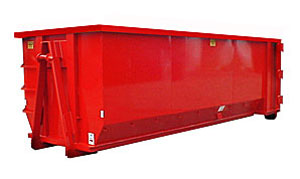 There's a lot of competition out there for your dollar and other companies may make promises they can't keep. We'll always be up front about legitimate expenses. We'll be diligent and thorough as we ask you questions about your construction project or job. We'll set up an appropriate plan to meet your requirements and we'll stick to that plan. When looking for a dumpster for rent in the city of Bernville, Pa you can count on us to arrive, deliver your dumpster, and collect your trash in a timely, courteous manner.
Keeping Things Clean For More Important Pursuits In Bernville
Upon first glance, Bernville, Pa may seem a pretty standard—though pleasant—place to visit. With a population under 10,000, it's a typical Pennsylvania borough. From November to January, however, this tiny town comes alive with holiday celebration and revelry.
If you happen to be driving along Christmas Village Road after the first Saturday in November, chances are you'll catch a glimpse of Koziar's Christmas Village. This amazing holiday display has been enchanting the citizens of Bernville for nearly seventy years and they show no sign of losing their Christmas zeal.
An attraction like Koziar's Christmas village is bound to attract Christmas enthusiasts from all over the country. When bringing in tourists, there are bound to be issues with cleanliness and upkeep. In situations like this, Eagle Dumpster Rental can ease of the burden of trash disposal by providing dependable trash removal, hauling, and dumping.
Having tourists come through town should be an economic boon and a pleasure, not a problem because of clean up and trash. By making it a simple matter to rent a dumpster in the Bernville Borough, Eagle Dumpster Rental helps to leave more time for more important—and more fun—pursuits all year round.
Frequently Asked Questions
How Do I Know What Size Dumpster To Rent?
A: Before you pick up the phone, consider the details of the project you're planning. It may seem obvious, but the type of trash you'll be generating will dictate which size you'll need. We strongly advise that you plan to only fill the dumpster to about 75% capacity, so plan with this in mind. If you overfill your dumpster, you run the risk of surpassing the weight restrictions of the dumpster. Also, we cover the dumpster during transport and will need some room for proper coverage.
Once you've given these details some thought, call us and we'll help you iron out the specifics.
Do I Need Special Permission Or Permits To Rent A Dumpster?
A: You may need a permit if your dumpster will be blocking a lane of traffic, a sidewalk, or even if you will be placing your dumpster in view of neighbors. It depends on where your job or project is taking place. We always suggest you do some research. Check http://www.phila.gov/pages/default.aspx to see what regulations apply. Check early if you can. It can take up to ten days to secure a permit.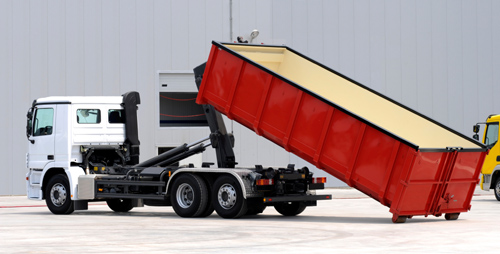 Copyright 2018 Eagle Dumpster Rental Berks County.
Overall rating of 4.80 out of 5 based on a total of 24 customer reviews from the following sources.
Google+:
 Rated 4.80 out of 5 based on 24 customer reviews.