Yardley PA Dumpster Rental
Renting a dumpster in Yardley, Pa should be a simple, straightforward process. Eagle Dumpster Rental will make sure that is the case. While there may be other companies you can contact for their dumpster rentals in the city of Yardley, Pa, we know we will far surpass them with our fair pricing, knowledgeable staff, and exceptional service.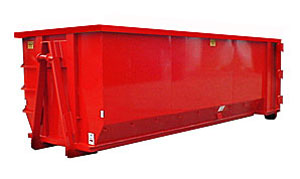 With all the unknowns you may face as you remodel your home, complete a construction job on time and under budget, or oversee clean-up from inclement weather, renting a dumpster in 19076 with Eagle Dumpster Rental will be the easiest part of your job.
River Town Life, River Town Struggles in Yardley, Pa
It may not be as extreme as Gulf Coast hurricanes, but when the Delaware floods, there is work to be done. No one understands the destruction even a small flood can cause as filthy water ruins carpet, flooring, walls, and landscaping like the people who have had to endure this damage year after year.
Yardley, Pa knows this frustration of clean-up and repair well. The Delaware Canal has flooded at least four times in the last fifteen years. Even as measures are taken to ensure there is less destruction sustained through home elevation, there will always be flood clean-up involved.
Additionally, the construction required to raise and prepare these homes for future flooding will require waste and material disposal as well. Having an affordable option for trash hauling will be invaluable. Eagle Dumpster Rental will be that affordable option. In times of trouble or of renewing and remodeling, we can help by hauling the waste away.
Questions To Ask As You Make Your Plans
We won't leave details or specifics to chance. We understand the industry and will be sure you consider key issues as you rent a dumpster in the city of Yardley, Pa, such as location, topography, scheduling, and the unique parameters of your job. Thinking these issues through in advance will make the process faster, safer, and potentially less expensive.
Location: We know you know where your job is taking place, but have you considered the access points? Will this dumpster block a street or a sidewalk? Visit http://www.phila.gov/pages/default.aspx to verify the statutes in your area. You may need additional permits or permission to have a dumpster at your site.
Topography: The ground in a recently flooded area could be very soft. If the area is paved, we may want to consider protecting the surface from scraping. We can discuss the requirements of your specific location and plan accordingly.
Scheduling: Let us know the best dates for you for drop-off and pick-up and we will accommodate you to the best of our ability. Availability and inventory will affect this, so let us know as soon as you know.
Unique Parameters: Are you clearing out an old kitchen with appliances to be disposed of? Will there be significant amounts of dirt or stone? Will we be recycling or dumping your trash? These specialized issues and many more will define the particulars of your leased dumpster, your price, and our procedures.
Honest Service, Fair Pricing
Leasing a dumpster in Yardley, Pa should be uncomplicated. Deciding which company to use for a dumpster rental ought to be a clear process, allowing you to focus on the more pressing issues surrounding the recovery from flooding or altering the structure of a building in preparation of one.
We won't inflate prices or create superfluous costs. We stand by our prices, our services, and our products and will be reliable no matter the reason for your business.
This article written 9/9/2015. Updated 9/9/14. Copyright 2015. Eagle Dumpster Rental Yardley PA.
See Also: How To Get a Dumpster from Bucks County