Levittown PA Dumpster Rental
When renting a dumpster in Levittown, Pa, rent from a company that is consistent, timely, and customer service oriented. Eagle Dumpster Rental is these things and more. To lease a dumpster in 19054, 19055, or 19057, being diligent and price checking with other companies is smart, and we welcome the challenge.
We don't mind putting our services and product up against the competition because we take pride in knowing we're the best.
Common Sense Customer Service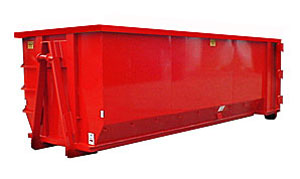 Some of the important things that make us stand out from the competition are the common sense customer service procedures we employ. When you call to rent a dumpster in the Borough of Tullytown, the Townships of Bristol, Falls, or Middletown, or and anywhere in between, you will find our representatives informed, helpful, and courteous. We'll explain the rental process, ask questions about your project, and make sure we provide you the right services tailored to your needs.
Improving Levittown, Pa, "The Most Perfectly Planned Community in America"
A remarkable housing experiment by Levitt & Sons in the late 1950's, Levittown was the largest planned suburban community in America. Dubbed "The Most Perfectly Planned Community in America," Levittown attracted World War II veterans and their families in droves. The single family homes provided affordable housing for thousands of veterans. Suburbia may have a bad reputation today, but in the late 50's, being able to afford a home with a yard was the American Dream-come-true.
Fast forward sixty years, while those homes built from 1951 to 1958 may have been "perfect" then, most are going to need work now. Expansion and repair will be required for most, if not all. These homes will need substantial work, and that means rubbish and debris.
As Levittown, Pa renews and reinvents its perfect vision of itself, Eagle Dumpster Rental will be waiting in the wings to ease this reconstruction.
Simplifying A Complicated Job For Family Home Improvement
Levittown homes built by Levitt & Sons were built for single families, not giant companies. While there may be larger companies working to transform these homes for resale, they know the procedures for renting a dumpster in Levittown. A single family looking to remodel and update may not.
Let us help you by explaining the dumpster rental process and help to make sure that you are only paying for what you need for a job well done.
Demand Quality Service and Results
These are some of the qualities and services you should expect from any company that leases dumpsters in the city of Levittown, Pa, and what you will always get from us when you call Eagle Dumpster Rental:
Professionalism: you could be a professional, or you may be new to this process. No question is too simple, no query too complex. We'll provide you informed answers with consideration and respect.
Reliable quotes: we won't be hiding costs from you. Your bill will reflect what we have agreed to with no surprise expenses.
Fair and competitive prices: when you rent a dumpster from Eagle Dumpster Rental, you know that you'll get a competitive price, but also a fair one.
Rent only what you need: we'll take the time to understand your project. We'll fit the rental to your job.
Let Us Do the Dirty Work For You
Spend your money on your remodel, not on your disposal services.
We understand that remodeling your home to last another sixty years is far more important to you than throwing out the trash, so let us take care of that for you. Call for information and an estimate.
This article written 9/9/2015. Updated 9/9/14. Copyright 2015. Eagle Dumpster Rental Levittown PA.
See Also: Price of a Dumpster Bucks County