Croydon, PA Dumpster Rental
The job you have in front of you may be difficult, but your waste management solution doesn't have to be when you lease a dumpster in Croydon, Pa. Whether you are refurbishing your house to replace outdated plumbing or you're making an effort to modernize by having something exciting like a pool or patio installed, there will be a great deal of rubbish and debris to haul.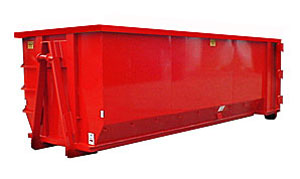 Eagle Dumpster Rental can deal with your waste management in a reliable, knowledgeable, and timely fashion. We offer superior services for dumpster leasing in Croydon, PA. Our containers are of various sizes and the one you choose will be delivered to your job site. When you have filled it to capacity, we come and collect it on your schedule. We will make renting a dumpster in the town of Croydon, Pa straightforward and reliable.
Planning A Tidy Project In Croydon, Pa
From the Neshaminy State Marina to the Dog and Bull Brew and Music House, there are many vibrant and varied things to see and do in Croydon, Pa. As you augment this town with further demolition or construction, there are some things to consider before you swing your first hammer or sink your first shovel. Croydon, Pa is a unique and compelling place that ought to be kept clean as it is being updated and expanded.
Preparing For Trash
The difficulties of getting through a building project successfully can be challenging. The time, energy, money, and devotion it takes can test the mettle of even the most patient person. Disposing of the refuse that will result from your job should be the least of your worries. As industry specialists, here are some suggestions from us as you plan your debris management:
Make dumpster leasing arrangements at the beginning of the project so that you don't have to concern yourself with it later. Indeed, waiting too long may become problematic as demand for renting a dumpster in 19021 can peak at certain times of the year.
Approach your dumpster rental with as much thoughtfulness and planning as you do the rest of the work involved in your project.
Form a realistic assessment of how much trash you are likely to generate. The scope and scale of your project are your best guides for determining this. If you are tearing down an entire side or section of your house to replace it, then you will probably need a larger container, while some minor landscaping may call for a smaller rental.
Consider the rules for your area in regards to blocking a sidewalk or a lane of traffic. Keeping in line with the needs of your neighbors and city guidelines and regulations concerning cleanliness will go a long way in keeping your project running without a hitch. Check http://www.phila.gov/pages/default.aspx to ensure your compliance with city ordinances and protocols.
Be sure the service provided by the dumpster rental firm you're thinking of hiring will be prompt and reliable. When the dumpster is full, you should be able to get it punctually hauled away and emptied.
Once you've considered these issues, give us a call and let us help you follow through any other planning details for a successful job.
Our customer service representatives are knowledgeable and polite. They'll be able to help you estimate the size of the dumpster you'll need as well as give you all of the information you'll require concerning rates and availability.  We may not be the only option for dumpster rental in Bucks County, but we're the best. Let us cleanup Croydon, Pa for you.
This article written 9/9/2015. Updated 9/9/14. Copyright 2015. Eagle Dumpster Rental Croydon PA.